New York Watch Company was founded by Nekta family for many years and is known in the watch market for its exclusive models. Four generations of master watchmaking family Nekta working on these unique wristwatch. And they all share one thing - search for perfection and constant beauty. Today is also the fourth generation of the family continues to produce masterpieces Nekta without changing the motto, keeping the tradition and continue to share a passion for beauty and perfection. Name Nekta has grown, thanks to the dedication and enthusiasm with which our expert staff.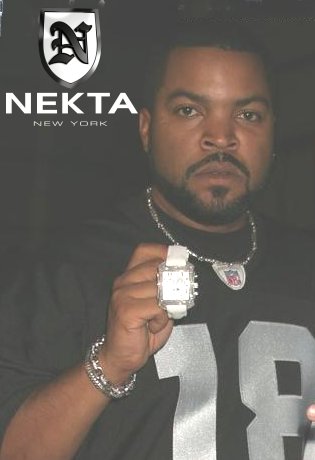 Ice Cube, holds up his new icy white NEKTA
Masterpieces of the Nekta brand are manufactured by following the same philosophy: the cwatch, which made for a wrist, can not be on the other. Ie individuality of particular relevance to each client are part of the company. According to designer brands, there are no two people's tastes and requirements are the same, therefore, should not be two identical models. That's why Nekta produces unique models, combining innovative technologies and exceptional design. A variety of watch collections range will allow everyone to choose the appropriate model to your taste.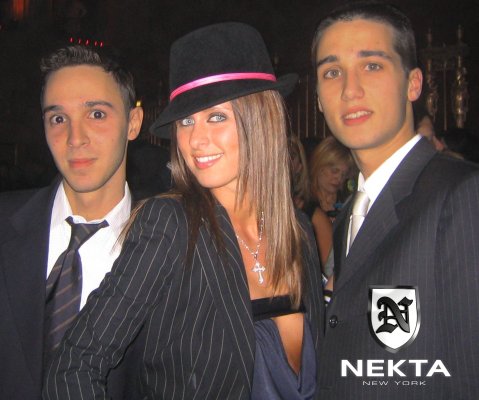 Mike Nekta, Nikki Hilton, Dave Nekta
Each collection of the lines King, Jumbo Luna, Magic, Empire attracts attention with its glamorous models. Rich colors, variety of style, elegant design - everything is merged in hours Nekta with great skill and a delightful harmony.
| | |
| --- | --- |
| Nekta King (Ref. KG3124D / KG11) | Nekta Magic (Ref. MGX114 / MG5) |
The classic design of the collection of King models with exquisite, shimmering diamonds will not leave anyone indifferent. Different shades of gold or steel, as well as brilliance of precious stones are inseparable parts of models of this brand. Collection includes chronographs King, decorated with precious stones and white, black, silver, blue and brown dials. Leather straps in different colors according to the dials complement chronographs. The dials of some models are guilloched, and others - fully decorated with precious stones. In position 2, and 10 hours chronograph counters are, but at 6 o'clock - Moon phase indicator. Fitted with a Swiss watch movement. Chrono Collection King produced in limited edition - from 3 to 25 copies.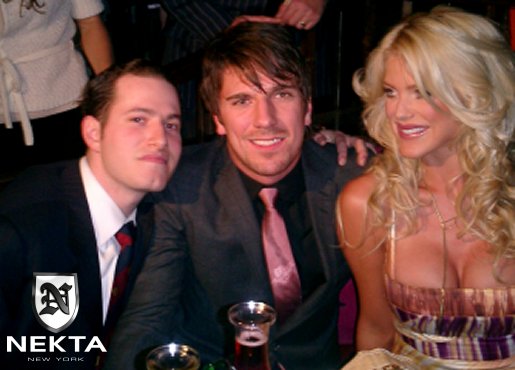 Joey D., Henrik Lundqvist (NY Rangers, Goaltender & Olympic Gold Medal Holder), Victoria Silverstedt (Model / Actress / Playmate)
Collection Jumbo Luna is a model, made in the original style. Barrel-shaped body models in this collection follows the shape of the old Russian watches, known as "bricks» Kirpeach). Designers Nekta changed the form, adding to the sides of the ears and at the same time expanding the dial. As a result, the original design decisions were released exclusive chronographs equipped with luminous hands and Arabic hour markers. Shells and bezel adorned with diamonds, the sides of some models also illustrated with precious stones. COUNTERS located in positions 2 and 10 hours, and moon phase indicator - at 6 o'clock. Multi-colored dials complement the leather straps of the same hues. Chrono Jumbo Luna water resistant to 100 meters and are equipped with Swiss movements. Hours produced in limited quantity - from 3 to 50 copies.
Collection of Magic Nekta company will not leave anyone indifferent. The abundance of diamonds, inviting its luster, pearl dials in different colors and unique shape buildings, multi-colored leather straps - all this creates some incredible playing fantasy charms and lures. At first sight you can see them as witchcraft and magic - hence the name of the collection. Corps chronograph 47 mm diameter on each side decorated with diamonds, only a small part of the upper and lower body parts are illustrated by diamonds. White, blue, dark green, gold and orange dials equipped with Roman numerals and three arrows, coated fluorescent substance. The central part of Pearl dial. Protected by sapphire glass dials that are resistant to scratches. Chronographs complement the leather straps in different shades with folding clasp. Water-resistant chronograph up to 100 meters. Chrono collection Magic released in limited quantities, 75 copies with red-pink dial and only 25 copies of the other models. Models equipped with an alarm clock.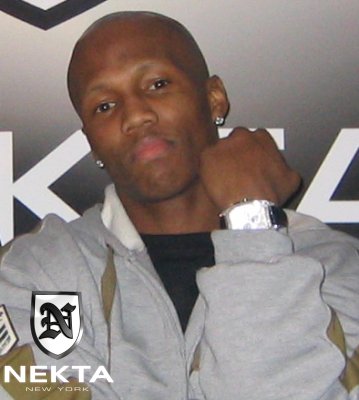 Zab Judah, Pro Boxer, Champion with Nekta watch
The latest collection, entitled Empire is known for its powerful chronograph. Body diameter is 52 mm. COUNTERS located in positions 2 and 10 hours. The aperture of the date is set for 4 hours. White or black guilloched dials areequipped with Arabic numerals and hands coated with luminous coating. Bezel and edge of the case are adorned with diamonds. Chronographs this collection are also equipped with an alarm and water resistant to 100 meters. Equipped with a Swiss movement. A collection of limited edition - from 12 to 49 copies.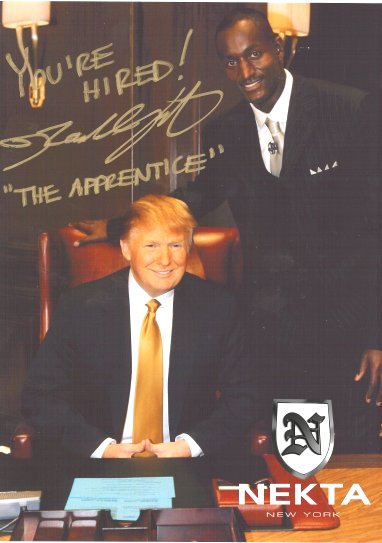 Dr. Randal Pinkett along side with Donald Trump "Hiers" Nekta
Each model from the company Nekta is a shining example of superior quality and unique craftsmanship proof design, combining the elegance of hours, the harmonious fusion of colors - and all this along with several functions, and, of course, the Swiss mechanism. For people looking for fashion and prefer the unique items, designer brands Nekta, Mike chose a steel one yellow. New collection launched in a new spirit. According to Mike, steel, which is developed and goes through several processes, acquires new shades of fresh, giving the watch a delightful appearance. This innovative solution designer brands allows every model to choose according to your taste. The combination of different colors and materials makes the small masterpieces of Nekta in fashion accessories. Hours Nekta - work of art that can not be replaced with any other model of watch brands.
Purchasing Nekta wrist watches is possible through the official dealers of the brand.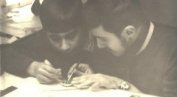 Eddie & Leo Nekta, at the Nekta family workshop, 1972