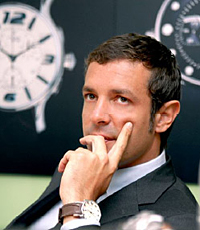 Nicola Andreatta was born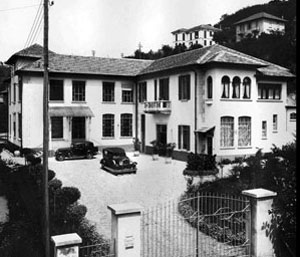 in Como, Italy, in 1973. His father was a watchmaker and Nicola already from his very birth was surrounded by watches. From the early age he was passionately interested in amazing world of the watch craftsmanship. Even during his studies he spent much time at watch factories to observe old ways of producing of various watch components.
After his graduation from Business Administration in 1996, he left for Asia where he worked for different watch companies in the design and manufacturing fields.
In 2001 he returned to Switzerland where he worked in Geneva and Milan as a consultant for various prestigious watch brands. In 2002 he established his own watch brand under the name N.O.A. what means "new" from Greek.
Nicola's opinion concerning that in the watch industry nothing special in the area of design and style having been done, in particular, by traditional Swiss brands was the reason for creation of his first innovative collection of wristwatches named 16.75. Models of this collection were quartz chronographs with stainless steel cases. Indexes and numerals were made of silver, straps – alligator leather.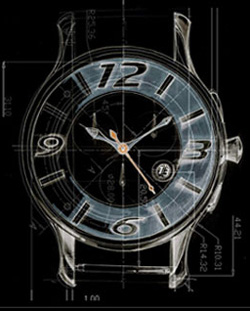 The wristwatch collection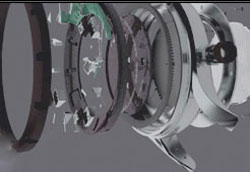 named Skilly Diver was introduced at the watch exhibition taken place in Basel in 2010. Its models combined elegance, design and functionality giving a stylish diving accessory. Cases were made of stainless steel and had a rotating rubber bezel. Dials were enamel, straps – rubber.
The brand also presented the limited collection named Limited Edition, and 500 items were spread all over the world. Cases of its automatic chronographs were made of stainless steel. Frosted black dials were marked with silvery numerals and indexes coated with luminescent substance. Straps were made of alligator leather.
Every N.O.A. watch is an embodiment of Nicola Andreatta's own taste, his knowledge in the field of the horology and his wishes to create something unique and new. The brand's watches are a combination of the Italian design and the traditional Swiss watch craftsmanship.
The N.O.A. company is an independent family business. Under the experienced leadership of Nicola and his father and due to an excellent team of masters, at a great rate the company is deserving the world recognition and taking the respectable position among luxury watch brands.
You can purchase N.O.A. watches in the most luxurious store of your city or contact with the company's official distributors.