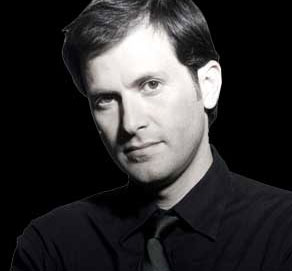 Itay Noy has been
creating unique and high quality watches since 2000. He designs exclusive handcrafted chronometers, that occupy their decent place at all the world's prestigious watch exhibitions, at his studion in Tel-Aviv. He got his jeweler's education at Belazel Academy in Jerusalem and studied watch designing in the Netherlands. He is a truly talented watchmaker and designer, combining microtechnology and hand work and creating inimitable author's watches.
The watches, offered by the designer, are executed in post-modernism style and made for the people, who will be able to define precise time not only by hands. Exclusive Itay Noy chronometers are presented with with rather challenging dials. For example, the famous "City Squares" collection includes models with the pictures of many world cities' big squares in the form of a topographic map or an aerial view. They include the famous Trafalgar square in London, the Columbus Circle in New York, the Kikar Hamedina (The State square) in Tel-Aviv. The cases of all "squares" are made of high quality stainless steel. These unique chronometers' movement is provided by an ETA 2824-2 caliber 25-jeweled movemet with automatic self-rewind, performing 28800 half-oscillations per hour. The Swiss ETA caliber is used in all Itay Noy watches. The dials are covered with durable sapphire crystals. The handcrafted straps are made of leather. The collection with enumerated pieces is presented in limited edition.
Possibly, not everybody will be capable of recognizing the squares' pictures on the dials, but these watches will definitely attract the surrounding people's attention and will ideally fit travel-lovers.
The Israeli brand presented the "City Square Collection Piazza di San Pietro" model, dedicated to the Patriarch of Rome's festive pilgrimage to the Holy Land in 2009, which supplemented the City Squares collection. The model is executed in just 99 pieces. The model's name tells, that it is dedicated to the legendary Vatican St. Peter's square. You can distinguish the true to life curves and twists of the square and the surrounding buildings on the watch's dial. The City Square Collection Piazza di San Pietro model, as all the other City Squares collection's models is equipped with the ETA 2824-2 movement with automatic self-rewind. You can buy the watch model for $3,3 thousand.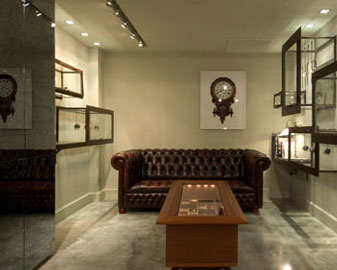 Itay Noy company's chronometers'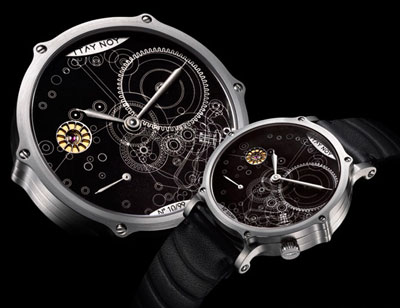 assortment also contains models with diamonds, made for these beautiful stones' lovers. The "Diamonds" collection includes different great models with steel cases, decorated with diamonds of different quantities and colours. The guilloche and faceted dials are protected with firm sapphire crystals and the watches' movement is provided by the uniform 25-jeweled ETA 2824-2 movement.
Itay Noy watches won't leave anyone indifferent and they will be appreciated by original ideas' lovers with great enthusiasm.
In 2011 the "X-Ray" collection was produced by Itay Noy brand.