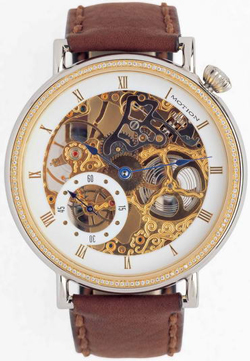 Swiss timepieces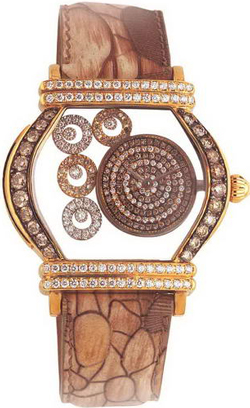 are the standard of reliability, perfect quality, precision, elegance and style.
The establishment of the Swiss watch industry dates the 16th century. The Geneva's decree forbidden to wear any adornments was an incitement to developing the watchmaking. Jewellers of that times did their best to create a new accessory considered not an adornment but functional necessity.
The history of the Swiss watch industry has many ups and downs associated with intertwined historical events, a complex system of organization of production and tough competition on the part of European companies. But Swiss watch masters have overcome all difficulties, and today timepieces with an inscription "Swiss made" are considered to be the best. Nowadays Swiss producers occupy leading positions at the world market due to many century traditions of manufacture, application of innovative technologies and new designer conceptions.
In the 21st century the trend of an active growth and development of the Swiss watch industry is traced: year after year new companies appear, every of which makes a major contribution to the further development of the watch industry.
Motion is a young Swiss company specializing on manufacture of mechanical watches. Among a wide range of the brand's production there are also both fashion models and watches of minimalistic finishing. The company's designers actively follow new fashion trends, thanks to that Motion timepieces always meet changeable tastes and tendencies at the watch market. Models with classical round or square cases will be an excellent present for lovers of traditional design, and watches of futuristic design and nontraditional forms are for those who are not afraid to demonstrate their individuality and follow generally accepted rules. Fashion models are encrusted with brilliants much. Nontraditional forms of cases in the combination with an abundance of precious stones will leave cold none of women of fashion. The company's production also includes sports models designed for people leading an active way of life.
Motion watch collections have a great success in Switzerland, Europe, the USA and Eastern Asia. Nowadays, the company are heading to the Arab markets starting with the Gulf countries and all Arabian Nations.