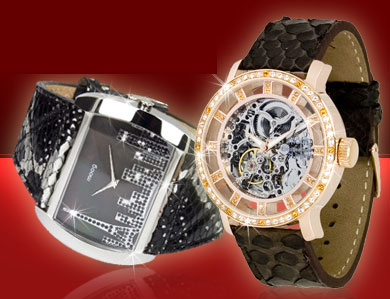 The French Moog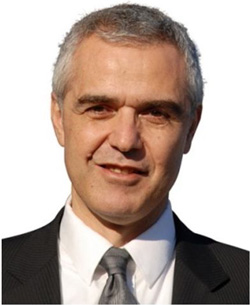 watch brand specializes in manufacturing wristwatches for women. The company's timepieces can be characterized as masterpieces of the jewelry art from which the French charm "blows".
Ideal design of watches attracts your glance with perfection of lines. Moog watches feature original "futuristic" design resolutions.
Cases have both traditional forms – rectangular, square, round and nonstandard. To produce watches such high-quality materials as stainless steel and aluminum are used. Dials are covered with a mineral glass. Straps are made of sateen and leather of a snake and a calf. All models are equipped with quartz movements. Some of watches are decorated with Swarovski crystals and natural diamonds. All Moog watches perfectly fit a women's wrist.
The company's production includes four exquisite lines of wristwatches: Time to change, Metal Chic, Fashionista and Collection 2010. Moog's straps are replaceable. Due to the patented system of quick strap replacement, women of fashion can easily match strap colour with one of a bag, shoes or clothes. A model has a suite of 1 to 8 replaceable straps of different colours. Straps can be easily replaced thanks to rotating parts located on edges of a case. On the mother-of-pearl dial of the Skyline watch (the Fashionista line) the city is depicted with Swarovski crystals. The leather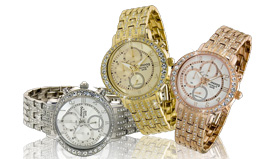 strap harmonically attaches to the barrel-shaped case.
The Flower watch from the Metal Chic line draws attention with its accurate geometrical contours and the square case. There are no hour indexes on the dial. You can read time with the help of silvery "rays" coming from the centre. A wide leather strap still more underlines the watch's originality.
The skillful team of the Moog company thoroughly controls each stage of watch producing: from design to finish assemble.
Vivid Moog accessories are created for modern active women who do not forget to underline their femininity and sexuality and who are bubbling over with energy in the headlong changing world. Moog timepieces are available at the company's official dealers' stores.