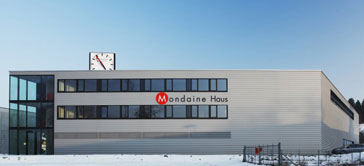 It is not easy to unite modern design and Swiss quality with reasonable price. But an expert on watches will tell that there is such company which has managed to solve this problem. It is the Mondaine company.
Probably, it is one of few watch brands which always managed to compete with other ones in the whole range of watches. Even the traditional Swiss quality does not prevent Mondaine masters from catching the most actual technical and design ideas. Long since the early 70s the company had mastered wide manufacture of watches with an indicator based on liquid crystals. Mondaine does not only launched absolutely different timepieces being unlike one another, but also dictated its fashion to other brands.
Besides, the Mondaine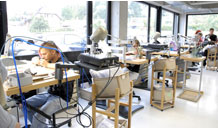 company collaborated with other companies, therefore produced big collections of watches. In 1997, it concluded the contract with the Bally Shoe company on manufacture of high-quality watches of the Bally brand. Watches from Bally Watch collection have big popularity. They feature their technical design. Cases are made of stainless steel and are water-resistant, glasses are sapphire with anti-reflective coating. The Camel Trophy Adventure Watches collection includes theme watches featuring reliability, accuracy, quality which are just necessary for people taking part in different competitions.
Mondaine launches lines to various important events – to the Olympic Games and anniversaries. This company is still notable that any client himself can take part in designing or decorating a dial of his watch.
Masters of the company always find balance between rules and exceptions. Already for a long time the Swiss people are familiar with watches with a clear dial and a red second hand which can be seen at all railway stations. Quality of this brand's watches was appreciated by railwaymen. Even a Mondaim clock shows time in the main hall of a station of Zurich.
In 1996 the company launched expensive watch collection under the name S-Class which is only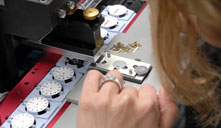 sold in prestigious stores. Then the R-Class collection, won many prizes, launched. And in 1998 the company made the Stop to Go model which in further received the status of watches of Swiss railways.
The true masterpieces from Mondaine are the New York I and New York II models which are designed by the well-known artist. It is necessary to remember the Don't Rush model from Mondaine. This is the watch with the big dial and the single hand.
The Mondaine company's masters have mastered the output of watch cases of processed metal. It should be noticed that the most part of Mondaine products made of processed metal.
Believe it or not, this remarkable company makes quality watches of original design, but at the same time, offers them at a very reasonable price.