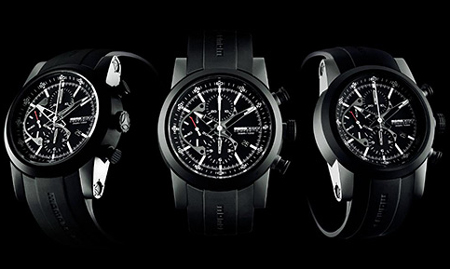 The MomoDesign trade mark was established in 1969. Initially the company specialized in producing car wheels. The name of the mark «MOMO» is the combination of first letters of the surname of the company's founder Moretti and the name of the old known Italian autodrome Monza. Principals of the MomoDesign philosophy are research, new developments and creative potential of professional staff.
For a short period of time the manufacturer of car accessories Momo has won popularity among suppliers of racing cars. The company received its first order from Ferrari which had decided to supply all its racing bolides with MOMO wheels. At the beginning, wheels were launched in a strictly limited number and intended for racing cars. The success was not long in coming: in 1970, the company expanded business. In 1981, on the basis of the company the MomoDesign design bureau was opened. The company gradually expanded a field of activity leaving the narrow development and producing of car accessories sectors. The company also started manufacturing stylish men's accessories - wristwatches, bicycles and helmets, glasses and golf accessories.
MomoDesign wristwatches are intended for energetic young people who love life in all its features, extreme and adrenaline. It is no mere chance that the company's timepieces feature brutal design underlining strong character of their owners. Powerful reliable Italian watches MomoDesign will not let you down even in the most extreme conditions thanks to durability of a case and a movement. The company's designers' individual style with the combination of faultless practical performance was embodied in original models with strict contours of a dial.
The company uses only high-quality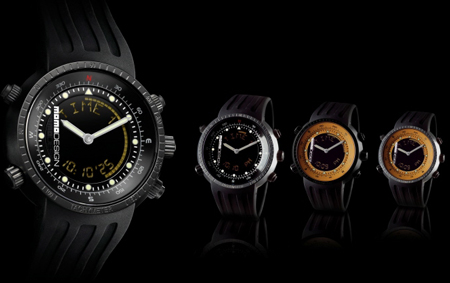 materials to produce watches: cases are made of titanium and stainless steel (some models with PVD coating or gilding, front glasses – mineral and sapphire, straps – leather and rubber.
MomoDesign launched both mechanical and quartz watches. The line of mechanical watches is presented by the following collections: Composito, Race Master, Linea Pilot, Magnesio and Dive Master. Multifunctional time measuring instruments are equipped with self winding Swiss movements ETA and quartz movements Ronda.
Quartz watch lines are Pilot, Dive Master, Linea Essenziale, Dual Tech Pro, Diver Pro, Phantom and Jet.
Designers of the company actively follow the latest fashion trends. Usability, refinement and modernity are combined in the brand's production.

In 1985 MOMODesign became an independent company and moved to the new office located in Milan. The first brand store of MOMODesign was opened in 1990 at the same city. Today the company has its representations in many countries of the world.