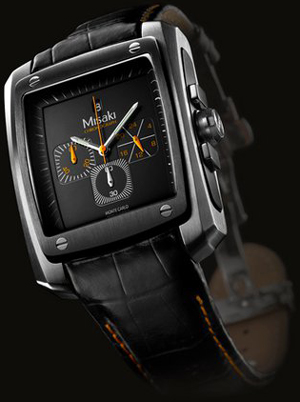 Misaki is one of the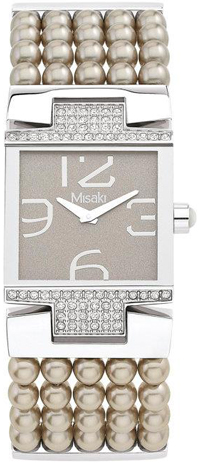 biggest brands of jewellery production and accessories. The company was founded in 1987.
Misaki reflects beautiful life of Monte-Carlo where the company's headquarters is located. Dolce vita spirit is shown by vivid design.
Jewellery and watch collections are created due to the company's collaboration with leading European designers and experienced Japanese masters by pearl treatment. Misaki is considered to be a founder of "pearl' area in the jewellery and watch business. The company demonstrates absolutely new philosophy of pearls in a modern woman's life.
Combinations of sterling silver and gold, pearls and various precious stones are used to produce wristwatches and jewellery.
The company uses Japanese genuine or cultered pearls.
These pearls are made by the patented technology called Super High Lustre. Thanks to it, pearls of iridescent glitter named X-treme Lustre appear. Inside such a pearl there is a quartz core coated with mother-of-pearl giving it a wonderful shining that surpasses in several times glitter of a ''wild' one. The final stage is application of a protective layer keeping a pearl from external damages.
Colour palette of Misaki pearls is very various: from white to black, delicate golden to chocolate, light tints of pink, blue and green to the richest and brightest colours.
Misaki watch collections always meet modern trends.
Models with pearl twisted bracelets will perfectly add your evening suit. Watches of futuristic design will be appreciated by admirers of everything extraordinary and strict classical watches with accurate lines and laconic finishing will be excellent accessories for business people. There are also all-purpose models with round dials decorated with crystals in the centre, and rubber straps, ideally match your evening dress or business suit.
All Misaki watches are equipped with quartz movements. Bracelets, dials and cases are decorated with pearls of different colours and Swarovski crystals whose glitter gives watches a peculiar charm.
Misaki watches ideally match an everyday life, bringing a piece of luxury.
Misaki watches are available at LeCadeau stores.