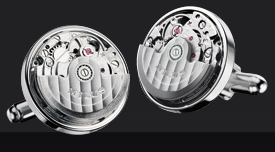 The creation of the Swiss Milus watch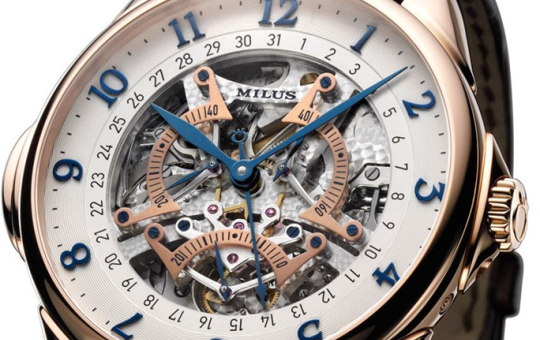 brand is dated 1919. The company was founded by Paul William Junod. As much as possible he used his experience to develop the watch art. To 2002 the company was headed by Junod's descendants.

From the beginning, the company's philosophy has been to create jewelry watches of exclusive design in which interesting design resolutions combine with excellent technical features.
Milus has been standing by its traditions over ninety years. In 1970, the company was awarded the prize "Rose d'Or Baden-Baden" for the "La Mer" model, the best jewellry watch. The company's business started flourishing when the founder's grandsons, Paul and Pierre, took over it completely. The brothers perfectly supplemented each other: a talented engineer Paul focused on producing, and his brother Pierre was occupied with the new marketing strategy.

In 2003, a new page of the company's history appeared: the Peace Mark Group company, located in Hong Kong, bought up shares of Milus. As a result Milus has got a new name - Milus International SA. The new management invited to collaborate the best designers, jewellers and watchmakers. Nontraditional design fantasies realized in high-quality precise watches are the result of the professional team's fruitful work. The company caught the started growth in the segment of expensive watches and concentrated his attention on their producing.

In 2008 the Milus International SA watch company was bought up by Chow Tai Fook (CTF) Group company also located in Hong Kong.

Milus makes watches both for men and women. They are equipped with automatic, mechanical and quartz Swiss movements ETA. Cases are made of white, yellow and rose gold or high-quality stainless steel. Watches
are encrusted with brilliants and other precious stones.
The most well-known collections of the brand are Agenios, Monocera, Cerina, Herios, Eridana, Zetios, Tirion, Apiana, Cirina and Merea. Watches MILUS TIRION TriRetrograde Seconds Skeleton1919 deserve special attention. The line is limited of 38 items. Just in 1919 the watchmaker Paul William Junod founded his own company in Bienne, Switzerland. The limited edition is the tribute to the company's design traditions and passed years. The name "Tirion" is the constellation with the same name being one of the most recognizable and brightest in the sky. The self winding Swiss movement is installed in the 45 mm round case made of 18 carat gold. The watch has the double layer dial: the first layer is a plate of the watch movement with a sun-shaped ornament, the latter is the dial. The round glass is made of sapphire crystal, the strap – crocodile leather. The date aperture is located at 6 o'clock position. The model is water-resistant to 30 metres.

Nowadays Milus is a synonym to luxury. The brand's timepieces underline individuality of their owners, because the aesthetic aspect dominates there. Milus watches are available at the official dealers' stores.