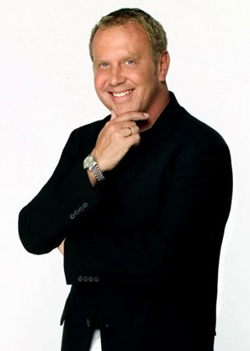 Michael Kors is one of the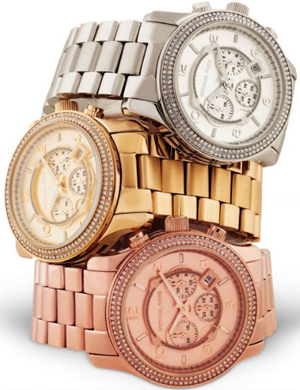 most famous designers of the USA. He was born in 1959 in Long Island. At the age of 19 he grew interested in fashion, later his hobby became his profession. He studied at the Fashion Institute of Technology. In 1981 he created his own brand that specialized in producing women's clothes of fashion style. In 1995 he received the prestigious Elle/Cadillac Fashion Award. At the same time, while working at his own project, he was collaborating with big fashion houses of Europe, and in 1997 he was appointed a creative manager in the French Celine company. In 1999 he received the CFDA awards as the best designer of clothes for women.
In 2001 Michael launched his own line of accessories, and in a year – a line of men's clothes. In 2003 he again received the CFDA awards but like the best designer of clothes for men. In the same year he left the Celine fashion house to concentrate his attention on developing his own brand. Michael's works are on the joint of classics and glamour: in his models simplicity is in harmony with luxury. He has united American practicality of manner of dressing with European charm and refinement. Strict and laconic lines give elegance and graceful refinement his models. And Michael's accessories support style of a man with impeccable taste. The designer has never changed his vision concerning fashion: his ideal is a man living in the megalopolis. He says that for a city dweller the prevailing thing for clothes choice is comfort and convenience. The designer also follows these directions to make watches. The main task for the company's designers is to balance practicality and beauty i. e. comfort and luxury.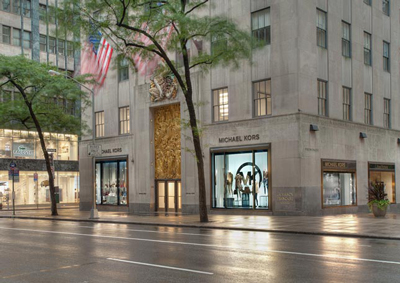 Michael Kors watches like clothes are of fashion style. This direction in the watch industry appeared about 20 years ago. As a rule, fashion styled timepieces are refreshed every season and cost not much, thanks to that men and women of fashion can change their functional accessories. Boldness and vividity of design of fashion styled watches and well-considered pricing policy allowed Michael's watches to set the deserved position at the modern watch industry.
Practical and functional watches are equipped with Japanese quartz movements Miyota. Cases are made of stainless steel and gold, glasses are mineral. To create watches Michael stakes on decorative straps that give unique refinement to every model.
Watches for men are combination of two styles – sports and fashion. A dial has a date aperture, a stopwatch, chronograph counters and so on.
Women's models are encrusted with precious stones and strasses and decorated with extraordinary elements, for example, pieces of a tortoise shell.
Michael Kors timepieces are intended for successful and energetic people who live in the rhythm of a city.
In 2010 Michael received the CFDA Lifetime Achievement Award from the Council of Fashion Designers of America for achievements in the fashion.
Among admires of the Michael Kors brand there are many celebrities: world-known actresses as Jennifer Lopez, Catherine Zeta-Jones, Gwyneth Paltrow and Cate Blanchett.