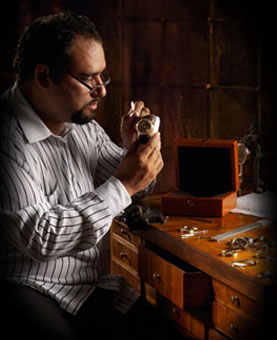 Michael Bittel is the first watch brand producing extraordinary rare timepieces that are being made in Switzerland. The company's founder, Michael Bittel, can realize anybody's dreams and fantasies. He is one of those who have brought something new and special into the watchmaking, at the same time changing "usual" dials of watches. As a result of these changes, exclusive articles of wristwatches have appeared. Indeed, watches are exclusive, because they are being produced in a single exemplar.
Michael Bittel is an inventor and producer of watches who presents completely non-typical timepieces at the watch market. Bittel's grandfather and father were true masters for repairing of movements, wall clocks and wristwatches and time measuring instruments and so on. Thanks to knowledge received from his father and then studying at the seminary he could have designed unique watches that may have two, three or four different dials due to the great system of metal plates connecting in the central movement. Michael created the whole collection of watches with the "camera" effect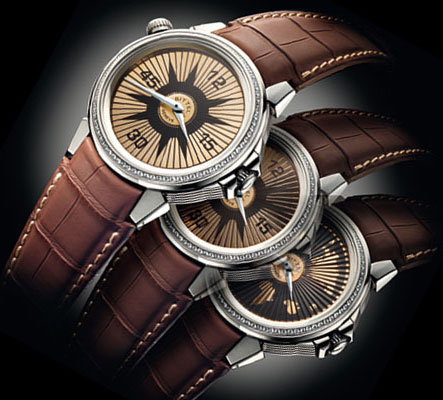 in which there are no minute repeaters. So-called idea of the "camera" belongs to Fawaz Gruosi who is the founder and the head of the Swiss jewelry and watch house of de Grisogono. But Bittel himself insists that the idea to create models with the "camera" effect occurred to him regardless of Gruosi. He dreamt to make such watch when he was a child. Models with opening dials at some positions and two diaphragms will be not unnoticed by collectors and connoisseurs of wristwatches. For example, the Double Eclipse watch is a model with four dials of gold and silver colours. A 48 mm case is made of gold, steel or titanium. A diameter of the watch for women is 38 mm. A dial with double diaphragm is made of gold and steel, a ring surrounding the dial – of enamel. The model is water-resistant to 30 metres and has a sceletonized self winding movement. The Double Eclipse can be made with various decorative elements at a client's will. Michael has chosen the movement ETA 2892-2 for his watches.
The Michael Bittel watch company also produces watches whose dials resemble an eclipse of the Sun, big stars or a desert. Bezels and dials of some models are decorated with precious stones. There are also chronographs and watches with two crowns.
Original and extraordinary is just that way Bittle's timepieces being characterized. Every watch by the Michael Bittel company can be decorated and made at a customer's will. Watches can be ordered at the company's official website.