Marvin has always called "great small brand" as it has always been manufacturing original and elegant timepieces at the same time striving to be independent at all costs. At the beginning the company was called Didisheim Freres in honour of brothers Marc and Emmanuel Didisheim. In 1850 they founded the company in St-Imier. Their watches immediately attracted attention of an American millionaire Mr. Marvin who made the brothers an offer which it was difficult to refuse. So the company got a new name and a new owner. And the logo on the dial looked like a letter M inverted. As a mark of respect to the brand's creators, the Didisheim brothers' mark – M&E D was always located on the side face of a case.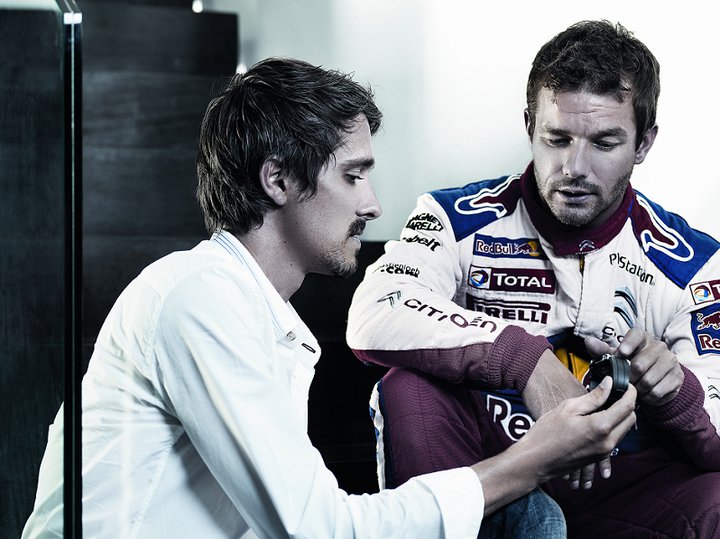 Sébastien Perret (left), the designer closely involved in the creation of Marvin`s recent collections and Sébastien Loeb (right), seven-time world rally champion and Marvin Ambassador, examining the finishing details of the upcoming LOEB Special Edition.
Marvin watches have always enjoyed wide popularity. Just that company was an official producer and a supplier of watches for air companies as Air France and KLM. The company has only been launching high-quality timepieces with an interesting movement. The brand's masters created under the motto «Marvin: new time – new codes». Lines of Marvin watches feature their simple names such as Gent Mechanical and Gent Quartz, and also Lady Mechanical and Lady Quartz. There are models just having technological names - Ì -101, 102 and 103. The design of these watches is unique. At the first glance all models are created in a classical style. But every has any actual element such as a specific calender, a power-reserve indicator unconventionally situated, an open balance or else markings coloured with red, black and white.
It is interesting that on all Marvin models the numeral 8 is coloured with red. The fact of the matter that in Oriental countries this numeral is considered to bring luck. Customers of watches register on the company's website indicating their personal number that is engraved on the case, and will automatically become benefactors, as the company in names of owners remits 8 francs to the Kids Relief Fund named Terres des Hommes. Marvin's masters created the M014 watch equipped with a specific indicator called Passing Hour. Dials of minutes and seconds symmetrically located are united by the circle with an hour indication. An hour scale looks like a smile. The company's masters consider that their watches must evoke emotions – it is their first goal to achieve.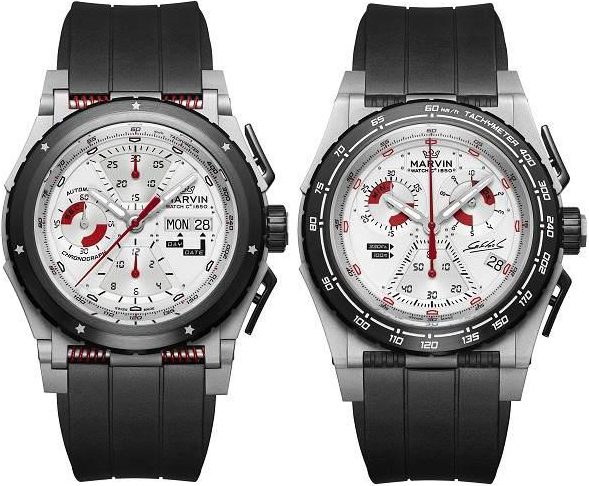 Marvin watches
Marvin timepieces were sold in more than 70 countries. Great racing drivers and workers of air companies gave preference to these watches. It should be noted that the great grandson of the brand's founders was a racer, and this connection with the motor racing is certainly reflected in Marvin collections. The Marvin company has become a leader among Swiss watch producers. These marvelous timepieces have won popularity among customers who have already appreciated their vivid design and high quality. At present Marvin timepieces have been keeping a good reputation due to just that reliability, unique style and high precision of watch movements.