The Italian Marlen company was founded by Mario Esposito and Antonio Esposito in 1982. Eclusive and luxurious Marlen writing instruments and wristwatches are created for those persons who are interested not only in quality of their accessories but also in originality and uniqueness of their appearance. Marvelous works have the only aim to underline delicate taste of their possessors and to single out them of the big crowd.
| | |
| --- | --- |
| Mario Esposito | Antonio Esposito |
The brand's production of elegant writing instruments made of precious metals and luxurious chronographs is the unique limited collections created according to original forms of expressive art. Marlen articles are very popular among collectors around the world. The innovative design of models reflects cultural, historical, technological and artistic heritage of the past and the present.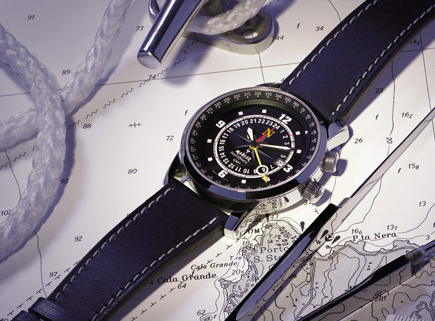 Marlen Northmatic
The company's wristwatches are exclusive articles of the watchmaking art. Every model is handmade and belongs to the prestigious limited edition of fountain pens. The luxurious Accademia model is designed together with the independent watchmaker Daniel Storm in Switzerland. The chronometer is certificated with the C.O.S.C. This perfect and subtle wristwatch is created in the unisex design. A dial does not contain unnecessary things and functions. A round case with soft and smooth contours are made of white, rose and yellow gold. The company's logo is situated at 12 o'clock position on the dial. The easy-to-read dial is modified with two specific features: hour indexes are located on its internal part, and minute ones – on its external part. Thanks to such index arrangement, it is easy and quick to follow minutes, because in the furious tempo of the modern world minutes are more significant than hours. The latter is a second counter under time hands. The dial is covered with a bulging sapphire crystal. The model is water-resistant to 30 metres. A strap is made of crocodile leather with a gold buckle.

Marlen Accademia
The company's next model Northmatic is a mechanical wristwatch being able to indicate the magical North Pole by using the sun as a source. In addition, the model is modified with unique and precise scientific and mathematical functions. The exquisite Albert I model is devoted to Prince Albert I, the Seafaring Prince, who reigned over the Principality of Monaco.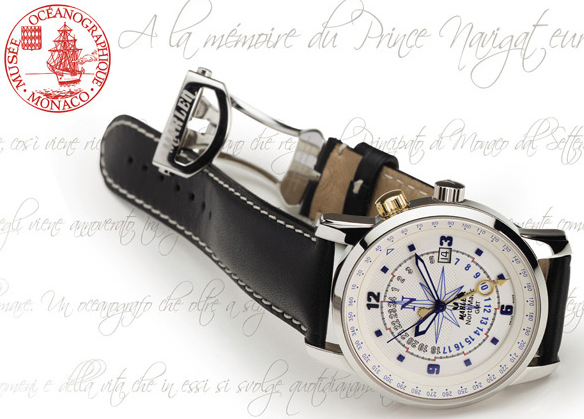 Marlen Albert I
The model has the same complications as the Northmatic model. Today this exclusive watch is an exhibit of the Oceanographic Museum of the Principality of Monaco. Marlen wristwatches are of high pricing. Any model of this brand will be assuredly an adornment of your watch collection. But to buy these watches it is unnecessary to be a collector to show your delicate taste. Marlen timepieces will also suit lovers of technical new products.