The Marc O'Polo company was established by Rolf Lind, Göte Huss and Jerry O'Sheets in 1967. From the start the company mainly emphasized the making of stylish clothes for young people. For a short period of time the company became an innovator in the fashion world and won the solid position in the field of making of quality casual style clothes.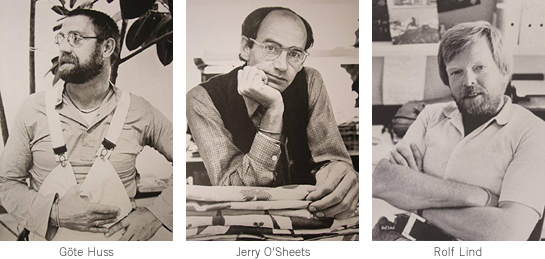 Gõte Huss, Jerry O'Sheets and Rolf Lind
Since 1997 the Marc O'Polo company has started producing wristwatches. It was a critical period for the brand: the headquarters was moved to Germany, the motherland of the company's new companion Werner Böck. As a result, many changes had taken place beneficially influenced the company's course of development. Shortly, the company widened its range of production added to it such articles as timepieces, footwear, glasses, underwear, hosiery, swimsuits, bags, perfumes and belts. The production features unsurpassed combination of quality and comfort. The company's philosophy consists of such elements as naturalness, quality, modernity, individuality and simplicity that form the whole image of the brand.
Designers' creative potential has been realized in original multi-faceted timepieces of very different design. Just that makes every model to be unique. The company specializes in producing high-quality quartz timepieces. Cases are made of stainless steel, front glasses are mineral. Watches are water-resistant to 50 metres.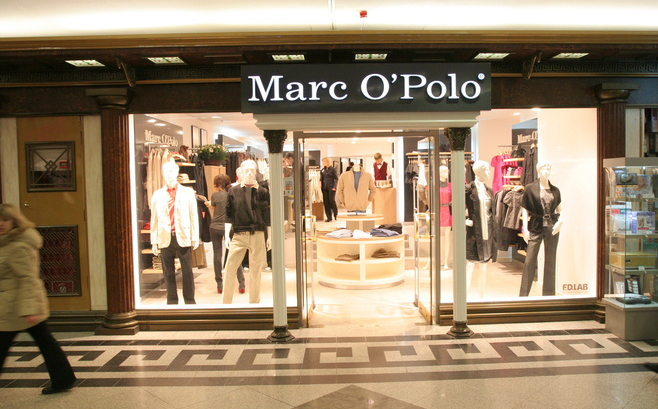 Marc O'Polo store
Marc O'Polo watches are an important part of everyday life of energetic young townspeople who are used to keep a hand on the pulse of time. The company's watches are of low pricing. Products are available at the dealers' salons. The Marc O'Polo company has the official agencies in Russia, Sweden, Norway, Denmark, Finland, Germany, Belgium, the Netherlands, Great Britain, Switzerland, Austria, Greece, the Ukraine, Latvia, Hungary, Italy, Spain, France and many other countries.