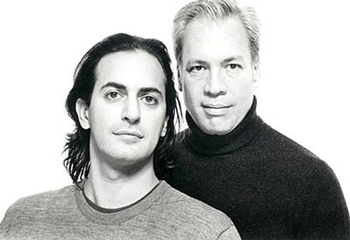 Marc Jacobs is one of the brilliant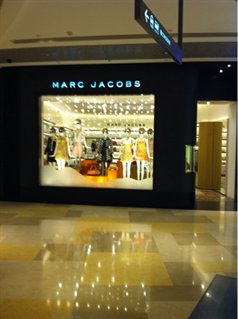 representatives of the American fashion industry. Marc was born in 1963 in New-York. After graduating from the famous Parsons school of design in 1981, he began thinking over his own line of fashion clothes to produce. In 1986 he launched his first collection under the Marc Jacobs brand and then became the youngest designer who has received the CFDA prize.
The line of clothes, created by the young designer, at once attracted general attention. It should be noted that Marc is one of those few designers who presented a collection of knitted sweaters. For some time Marc started collaborating with Robert Duffy and as a result the Jacobs Duffy Design company was established. And in 1989 he abandoned his own brand and, together with his companion, went over to the rather famous fashion house Perry Ellis, their experiments aroused great interest in the house but did not make a profit. For the first time Marc Jacobes created the collection of grange style clothes and took models, dressed in men's off-size flannel shirts, small silk dresses with flowers and army boots, to the catwalk. In 1992, for the second time, Marc received the prize of the American Society of Designers in the nomination of the best year women's designer.
Real fame came to Marc when he reverted to make clothes under his own brand Marc Jacobs which started actively growing in 1993. It should be noted that the basis of these clothes was not only grange style but also sports chic style been famous in America. Practical and comfortable clothes, made from various unusual fabrics, from Marc were accepted with love and admiration. And all of this was thanks to the unique designer who possesses an absolutely outstanding talent. In 1997 he was a creative manager of the Louis Vuitton company, however, it did not prevent him from continuing to create collections of clothes, bags, footwear, perfumes and various accessories including lines of wristwatches.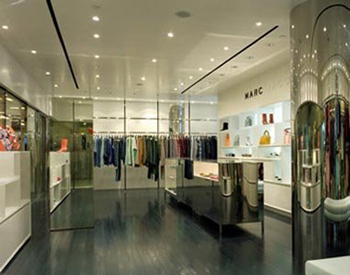 The company and the young designer's fame is an exceptional ability to represent things completely in a new way. During many years the Marc Jacobs name has been associating with the highest quality, original design solutions and exclusivity.
Nowadays the designer makes collections of fashion clothes under the brands: Marc Jacobs International, The Marc Jacobs Collection, Marc by Marc Jacobs and little marc (children's clothes) which you can purchase in stores of many countries.
Marc Jacobs collections include wristwatches of both classical and sports style. Among a wide range of models, made of stainless steel or steel with IP coating of different colours, every one will find a watch to his liking. Every watch clearly reflects the designer's ideas. Hour indexes of some models are letters of the designer's name, i. e. each index is a letter of the name. Rubber or genuine leather straps of different colours or steel bracelets attach to models. Collections also include models of chronographs and elegant watches for women made of various materials and being of different colours. Marc Jacobs watches are for those who are in search of something fresh, new and original. These models will be an evidence of brightly expressed individuality and the most discriminating taste.
Marc Jacobs timepieces are available at stores in many countries as well as to order at the company's official website.