The English watch company Marc was established by the famous watchmaker Marc Luton. The company's philosophy is based on the production of high-quality watches at affordable prices. His timepieces are of classic design with quartz movements. Cases are made of stainless steel. Front glasses are mineral crystals.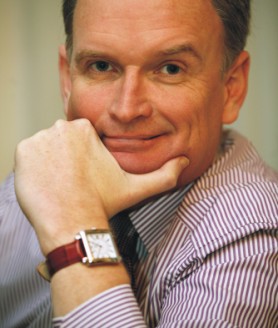 Marc Luton in Marc watch
The Ref MC-1A and Ref MC-1B wristwatches for men feature minimalistic strict design. Models differ from one another in a dial color: a black or white dial is installed in a round case. A date aperture is located at 12 o'clock, a second hand is on a subdial at 6. The model is water-resistant to 50 metres. The original stylish Marc Ref MC-2A and Ref MC-2B models supplement well both strict business suit and casual clothes. The watches differ from each other in colour of central hands and time indexes: the first of gold colour, the latter of silver colour. A date aperture is located at 6 o'clock. The watches have a round case and a smooth black leather strap. The models are water-resistant to 30 metres.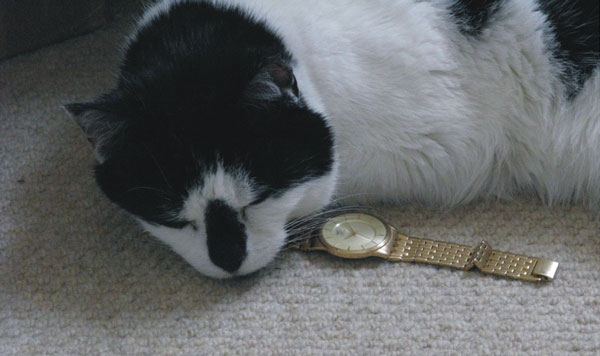 cat Monti is testing Marc watch
The Ref MC-3A and Ref MC-3B wristwatches for men feature accurate geometric forms of a case giving each model appearance individuality. A date aperture is located at 3 o'clock. A dial has a relief numeric indexes. The models differ in colour of dials and straps. The models are water-resistant to 30 metres. A white dial of the Ref. MC-3A model contrasts with a brown strap, and a black dial of the Ref. MC-3B model does with a strap of the same colour. The exquisite original MC-4A and MC-4B models will underline your individuality and single you out of the dull crowd. Round cases are supplemented with bracelets of gold and silver colours.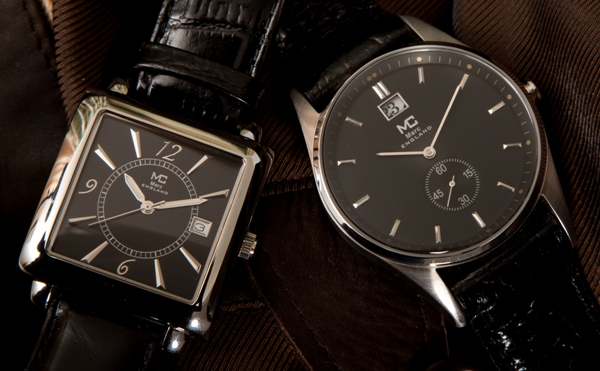 Marc watches
Marc wristwatches for women feature smooth lines of cases and laconic design of dials without numeric indexes. Cases are square and right-angled. The company's products are of average pricing. You can only buy watches to order through the official website.