Technologies of the watchmaking industry actively develops, but many watch brands repeat the 40-50s' design. The Magellan company has chosen other road to develop. The Magellan watch brand is called in honor of Ferdinand Magellan (1480-1521), the famous Portuguese seaman.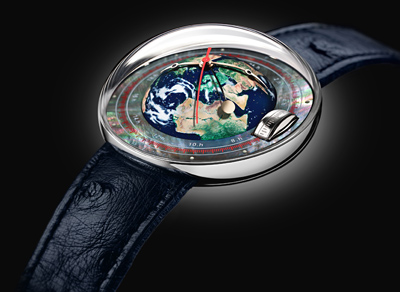 Earth watch, Collection 1521
The main company's goal for making high-class timepieces is to create unique quality watches de luxe. To produce watches the company uses its own innovation technologies of designing and assembling which sometimes differ from the accepted standards in the industry.
A case can be made of steel, yellow or rose or white 18 carat gold. Watches have an indication of the sun position. A dial is protected with an ultra-strong spherical sapphire crystal.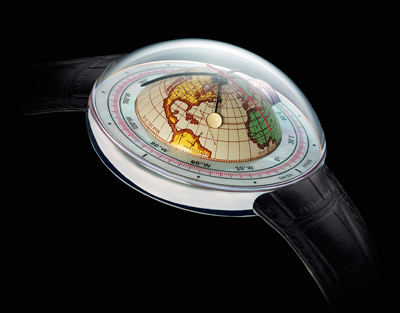 Hemisphere watch, Collection 1521
The Magellan brand manufactures high-technological watches containing new designers' and production resolutions. Watches are of combination of supermodern ergonomic design with latest production technologies giving the company great and rapid success. Despite of impressive design, timepieces are of the same style having been made for centuries. Just that style makes the brand to be so popular in many countries.
On January 16-21, 2011, in Geneva, the company took part and presented its new models at the Geneva Time Exhibition watch exhibition.