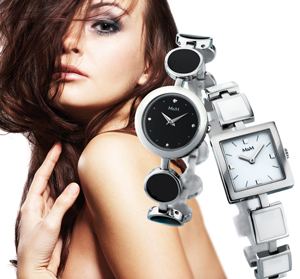 The German watch brand M&M was established in Düsseldorf in 1974. Thanks to excellent design and true German quality M&M watches won popularity among consumers in the beginning of the 70s. Multifunctional and high-technological watches designed on the basis of the high precise Swiss made quartz movements.
Since 2002, the designer Georg Plum, being famous in the world of watches and jewelry, began collaborating with the company. In 2003 the absolutely new collection of wristwatches and jewelry was launched at prices of 50 to 200 EURO. Watches are available in more than 700 stores located all over Germany.
The company follows the five main principals on which its philosophy is based: responsibility, mutual assistance, effectiveness, liberty and quality.
The company produces analog and mechanical watches being handwound or self-winding. To decorate models the company uses high-quality synthetic zirconium of a cubic cut. Zirconium is considered to be a precious stone as well and its mineral structure is of the same quality as of natural stones, and due to its harder synthesis it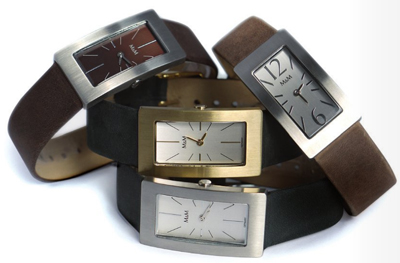 is a perfect stone to encrust timepieces and jewelry.
Cases of timepieces are made of the alloy of steel, nickel and chrome and very high corrosive-resistant. Some cases have a PVD/IPG coating. Watches are water-resistant 30 to 50 metres. Dials have time indexes made of stainless steel and can be coated with gold or fluorescent material. Some models are modified with a double date aperture. Straps are made of hypoallergenic genuine leather. Dials are protected with quality mineral glass. Models designed on quartz calibers have high precise Japanese-made movements. All watches have a serial number and the warranty for a period of an year.
Thanks to trendy and avant-garde design the M&M Dots, New Ceramics, Lady Sports, Chainy, New Romance and City Affairs collections are distinguished among timepieces of other watch brands. M&M watches serve not only as a perfect and luxurious time meter but also as an ideal accessory to your image to underline your own individuality.