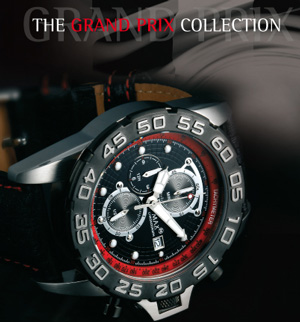 MAX XL company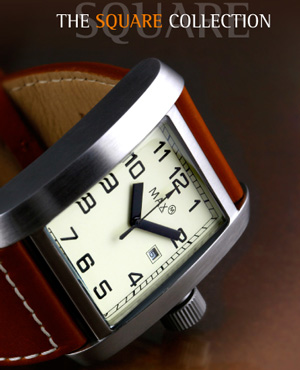 was launched in the Netherlands. Before the brand foundation, Ron Offenbach, MAX XL founder, opened Ron Offenbach B.V. jewellery company, that was developing very fast. The wonderful products by this company were sold in many countries all over the world. Ron Offenbach was the wrist watches collector, he had been collecting different watches by various companies for many years. But soon he realized, that collecting was not his only passion. Ron Offenbach decided to create his own watch brand. So, in 2006, MAX XL watch company was founded. Despite such a short period of time, the brand has won the hearts of many watch connoisseurs. The company's products are sold in more than 20 countries worldwide. The brand is very famous not only in the Netherlands, but also in Germany, Great Britain, Belgium, Luxemburg, Australia, Greece, Egypt, and other countries. Curiously enough, but MAX XL watches "feel at home" even in Canada.
MAX XL watches are made of high quality materials, due to that, the company's products are in a great demand since the day of the company foundation till the present time. The watch cases are produced from stainless steel, the straps are optionally made of genuine leather or rubber. The models are powered by the quartz movements, that are very reliable and precise.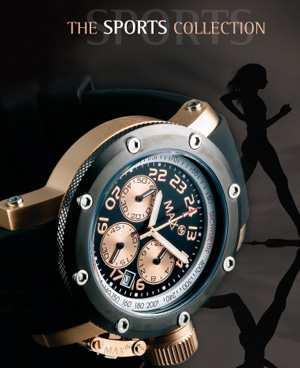 MAX XL watches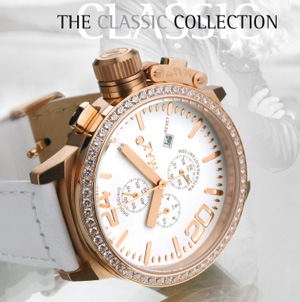 are the marriage of the bright fashion style and the incomparable quality. These elegant models create an atmosphere of a great holiday, they make their owners always be in a good mood. MAX XL watches are preferred by those people, who want to underline their bright image, who have their own individual style.
MAX XL watches are divided into the following collections: Classic, Sport, Grand Prix, Square, Adventure. The round or square cases, made of stainless steel, feature the multi-coloured bezels, decorated with stones or fastened to the case with several screws. The bright dials feature three hands, chronograph counters, date aperture at "3:00" or "4:00" positions. The crowns are also rather unusual. They are presented in different styles.
Sports or classical watches by MAX XL will underline the individual style and image of their owners. The company's collections include watches of various colours, classical or sports models. You can buy the original watches by MAX XL in the boutiques in different countries all over the world or by making an online order on the company's official website.