A young American creative designer and a watchmaker, Roman Volak, after many years of constructive searching, founded his own watchmaking company called Lum-Tec. To reach perfection of design of his models, Roman studied very carefully the history of the watchmaking industry. Each model is equipped with the exclusive MDV Technology. This is a special 8 layer application of ultra bright glowing Super-Luminova photo-luminescent material. MDV hands and dials are extremely visible in all light conditions.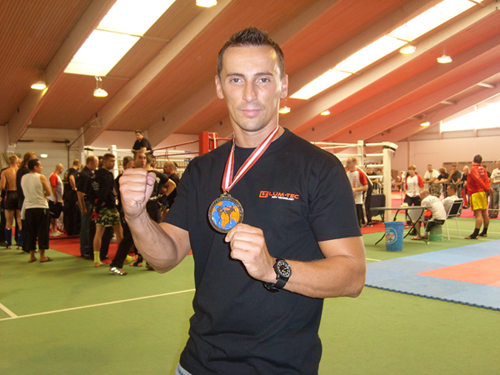 While producing watches, such materials as surgical stainless steel and tungsten carbide are used. Thick sapphire crystals on both sides have an anti-reflective coating. Cases of some models are protected with PVD coating. A wide range of cases with diameters of 38 mm to 50 mm allows you to choose a model according to your taste and temperament.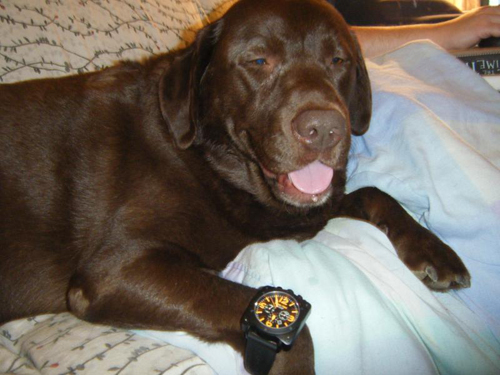 The company launches limited editions of watches and that gives the products exclusivity. Watches are water-resistant to 100 metres deep. Models of a quartz movement are equipped with batteries. Straps and bracelets are made of high quality materials. Each model is accompanied with a transparent box. Timepieces are under the warranty for a period of an year.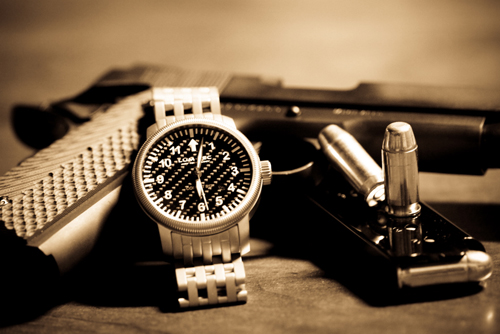 The luxurious 500 M, Combat B, Combat F1, M Chrono, Mauto, M Tungsten, Lumzilla and Bull45 collections consist of sports chronographs made in the avant-garde style. A model of the M Chrono collection is designed on the basis of the quartz movement OS20 complicated with a chronograph function. A 44 mm case is made of surgical stainless steel and covered with intensive PVD coating. A black dial has a thick sapphire crystal with a double anti-reflective coating. Hands and time indexes have MDV coating of orange colour. The model is equipped with an hour, a minute and a second counter, a date aperture at 4 and 5 o'clock positions. A genuine leather strap is stitched with orange thread. The model also has a rubber strap and a steel bracelet. The model is the limited edition of 399 timepieces.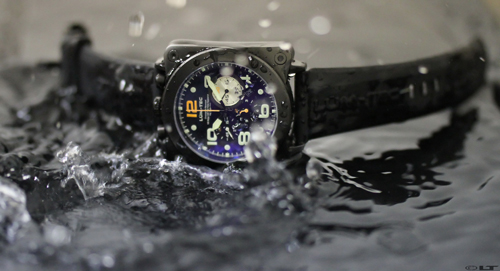 A round case of the one-buttoned chronograph of the Combat B collection is made of the alloy of steel and titanium and completely coated with black PVD coating. The model is designed on the basis of the quartz Swiss made movement Ronda 515. A black dial of genuine carbide is contrasting with white indexes of Arabic numerals coated with luminescent material of green colour.
The Lum-Tec company's production has average prices. Combination of high quality with perfect design and affordable prices was a good advertisement for the brand's increasing. Watches are available through dealers' network which contact information is located on the official website of the company.