Lotto S.p.A. company was founded in 1973 by two brothers Caberlotto. At first they were making tennis foot-wear. Step by step Lotto brand switched on making clothes and foot-wear for basketball and volleyball players. But after many years company finally set the preferences – football and tennis. For thirty years Lotto S.p.A. made the reputation of trade-legislator of high-quality sport wear.
In 80-s Lotto company came to an international level and became a sponsor of many famous sportsmen and teams such as John Newcombe, Andrei Gomes and José Luis Clerc (tennis players), Ruud Gullit, AC Milan, Juventus (football-players). Companie's production became popular and famous not only in their native land but abroad as well. Lotto S.p.A. popularity increased rapidly, ten years passed and brand's production were available in more tan 60 countries in the World.
In 1999 Lotto brand was bought by a group of Italian entrepreneurs, who got a huge experience in the area of sport-wear and foot-wear trading. Andrea Tomat became the head of the company, which was finally renamed into Lotto Sport Italia S.p.A.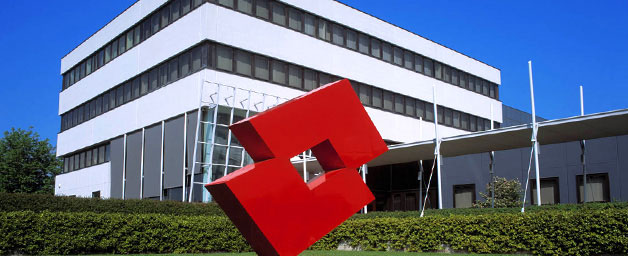 All the goods made by Lotto company were saturated by love to sport. The main goal of the company is its further development and inculcation of traditions. As the president of the brand, Andrea Toma choses the slogan of Eleanor Roosevelt which sounds in the following way: "Future belongs to those who believe in the beauty of their dreams". Taking into account everything that has just being said, Lotto company was always trying to amaze its fans and admirers. Lotto's spirit is the spirit of the winner – bright, insolent, emotional. A person, who chooses clothes made by this brand - is a very enthusiastic person endow with a strong will to win.
Extra-comfortable sport-wear made sportsmen happy many times. Every item made by Lotto is perfectly made made has a special spirit. Lotto is an ideal composition of two kinds of sport – tennis and football, which also made an influence on the logo design. The logo looks like two diamonds connected together.
Lotto company is famous today not only by its collections of clothes and foot-wear but watches as well. All Lotto models are saturated by Italian taste and Italian design. All the goods made by Lotto are actual, comfortable and useful.
All the people who work on Lotto company try to do their best making exclusive products which can be very special for someone.
For each product is payed special attention. High technology materials and technology innovations are used in order to provide the maximal comfort.
An accurate and hard work is the base of everything. Before being sent to sale, every item is carefully and profoundly tested. All the requirements of the customers are usually taken to consideration by Lotto designers – the choice of materials, design variations, colours. As a result there comes a product which is too than functional and respond four main principles, which is the base of Lotto brand conception, they are:
- quality – Italian design respond all the latest technologies and standards of industry. - quality perception – a perfectly made item, the smallest elements of which are also carefully processed is one of the indispensable requirement for Lotto product, which provides a reliable use starting from the time of buying and up to the end of exploitation.

- technical requirements – investigations and collaboration with sportsmen. Constantly taken innovations and changes for making the results of work better and making the comfort increase are really great job, which serve every sportsmen and help to make huge progresses.
- uniqueness – Lotto designers are in a constant search for new ideas, new shapes and unusual designs which can respond their main idea – making Lotto production absolutely unusual and classic in one and the same time. As a result there comes an item which can be characterized by high functionality and quality.
Lotto also poses some items in every collection which cam be called real masterpiece – these are watches made of very high-quality materials and released in different colours and design.
Lotto watch collections has ordinary models and chronographs – both. Lotto watch made of stainless steel, supplied with turning round bezels. Dials are coloured differently and are supplied with date aperture placed at different hour marks, three hands and chronograph counters. Models are supplied with different straps which can be made of real rubber o genuine leather or watch model can be supplied with stainless steel bracelet. Perfect sporty style of Lotto watch is a reflection of life of sportsmen, their activity and preferences.
Lotto watch can be bought at the official web-page.