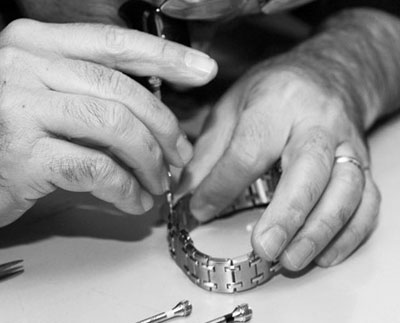 In 1934, in Milan, at the street V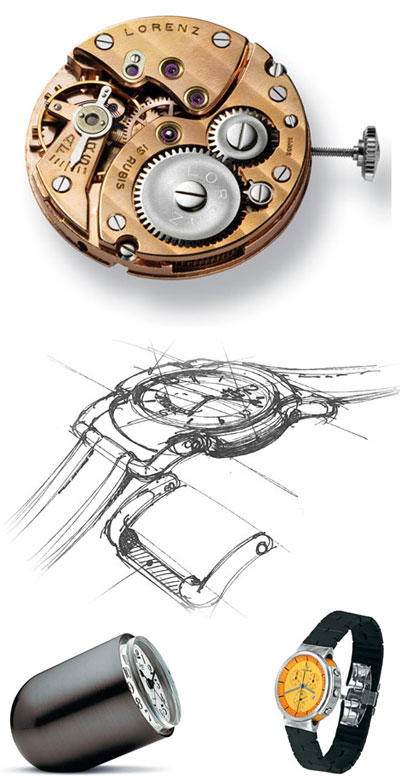 ia del Gesu, an Italian, Tullio Bolletta opened the company named Lorenz (the first name was La Regale). Some years later, he moved to the Via Montenapoleone that is famous for its luxurious stores.
Since 1951, the company has called Lorenz. All of Lorenz watches are made in Switzerland, despite, the company's headquarters is located in Milan.
In 1960, Lorenz received the Compasso d'Oro award for its Static table clock. The designer was Richard Sapper. Simple and accurate lines of the design attracted the jury's attention to the Static watch being made today.
Cases of Lorenz watches wearing the "Swiss Made" emblem are made of 18 carat gold and stainless steel and equipped with Swiss movement ETA.
In the beginning of the 1970s, the company launched the Directime watch collection of avant-garde design.
In 1984, the company presented the Montenapoleone line which is one of the Lorenz main collections. In 2000, Lorenz manufactured modifications of the Montenapoleone collection. 26 new models are made of stainless steel. This collection includes watches whose case and surface treated in three ways:
1. completely polished
2. completely grinded
3. combined treatment (polished case and grinded links which match central polished links of bracelets). It gives big opportunities for customers.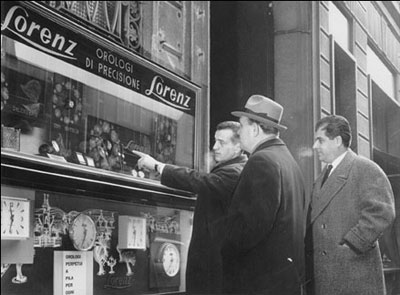 The new Montenapoleone model line includes quartz watches as well as quartz chronographs. Their buckle is fixed due to pushing it. Tight-fitting bracelet gradually narrows from case to a buckle so watches look like a single whole. Models are water-resistant to 30 meters and have a sapphire dial.
Lorenz is a brand that has managed to grow and keep its original style. Lorenz watches reflect Swiss technologies together with the Italian design. During many years, the company has launched classic, sports and elegant watches at the same time satisfying needs of its customers. While creating watches, the company even pays attention to small pieces. Its classical style never grows old as the company completely focuses on watchmaking only. Lorenz is the Swiss quality and Italian style. It should be noted that Lorenz is a family business leading brand.