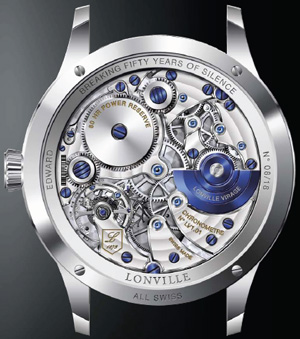 Watch company Lonville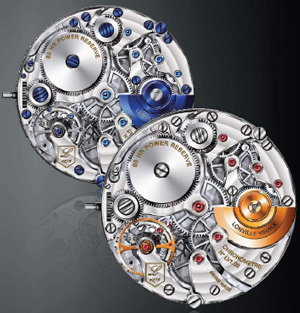 was founded in 1837. Watches of this Swiss brand since foundation were known with its perfect design and high quality. With years the name of the company Lonville became not famous, as in 60-s of past century it stopped the producing chronometers. Its second birthday the brand celebrated in 2007, when it started the production of its original wristwatches. It should be noted that big intervals didn't change quality of models and design. It was made in the same design from high quality materials and keep best traditions of Swiss watch industry. Company produces its exclusive watches in limited series.
Watches Lonville value collectors who want to enrich their collections with new and unique models of wristwatches. For founders of the brand it is important to present world watch market production which can amaze not just with its design, but quality as well. Producing watches, masters of the brand set a goal. Firstly, watches should be exclusive, that is why models produce in limited series, like in first years of creating the brand. Secondly, is an elegant design which presents in every model. By designers opinion, elegance is style which is necessary and gives watches unique appearance. Thirdly, is materials from which it is made and movements with which it is equipped. Precious or old materials and movements give to watches exclusiveness. Specialists of the brand keep an opinion that not just appearance, but quality materials can amaze as well their owner. That is why watches should be made from original materials for its owner look at it and be proud of it. For every company and its masters it is important that developed products were value highly.

Nowadays company Lonville presents its original models Virage I, Virage II, Virage Fuel Tank, Virage GMT PR I, Virage GMT PR II, Virage GMT PR III. Cases of all models with diameter of 40 mm made from 18 karat gold. Dials are made from silver and presented in white and gray colors. Hands and hour markers presented in the form of lines, made from silver. Models Virage I and Virage II are equipped with hours and minute hands at the position of 6 hours.
Watches Virage Fuel Tank except hours and minute hands and small second hand at the position of 6 hours there is date aperture at the position of 3 hours and power reserve at the position of 9 hours.
Models Virage GMT PR II design of the dial is made in the same style and colors as watches Virage Fuel Tank. Though additional function in this model is GMT.
Watches Virage GMT PR I and Virage GMT PR III are made in the same design. They differ with model Virage GMT PR III don't have indicator of date, and watches Virage GMT PR I has date aperture, at the position of 3 hours. Both these models are equipped with indicator of power reserve and GMT function.
All models of company Lonville produced in limited series: watches with case from 18 karat white gold produced in 18 pieces. There is platinum version of watches, produced in one piece. Watches are equipped with leather straps of different colors depending on color of the dial. Watches Lonville are equipped with manufacture automatic winding LV1 with micro – rotor. Movement is collected on 29 stones, vph is 21 600, power reserve is 80 hours. General number of components in movement are 123. Manufacture movement was tested on accuracy and comply with the requirements of COSC.