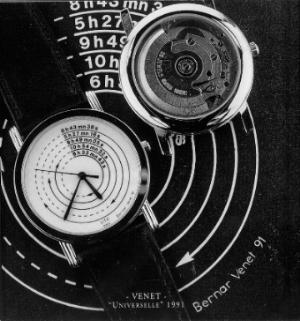 The Lito watch company being famous amongst venerable artists was founded in 1988 by Franco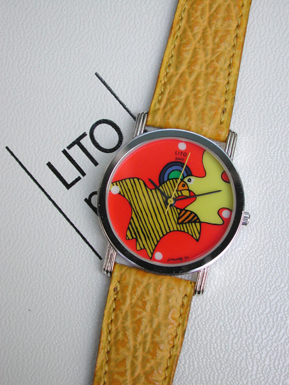 ise Adamsbaum and Bernard Tibi. The company's headquarters is located in Paris. Lito specializes in making unique and exclusive models of watches, under which design of such well-known artists of today as Arman, Adami, Arroyo, Ben, Cesar, Combas, Corneille, Dirosa, Haring, Lewitt, Indiana, Rougemont, Spoerri, Venet and Soto work. And this is not a full list of virtuosos who depicted their mini paintings on the dials of the company's watches.
The idea to create a collection has been built on the way that every stage of designing watches is as important as the collaboration itself with every artist.
The company produces every part of watches very masterly, which is thoroughly controlled by the company's experts. All models are being launched as the limited edition to just 999 copies and retailed through exclusive distribution networks.
While producing watches, high-quality components and quartz movements made in Switzerland and France are used. All watches are under warranty and have an authenticity certificate.
It is enough a one glance at watches to understand that these watches are of Lito brand. A simple and refined case of watches to impress is enhanced by angular bosses with three decorative gadroons. These provide a mini-frame which sets off an original dial adorning watches.
Each taken separately dial is a unique masterpiece of arts.
Specially there is no need to buy these watches as their original and vivid design will always enjoy you.