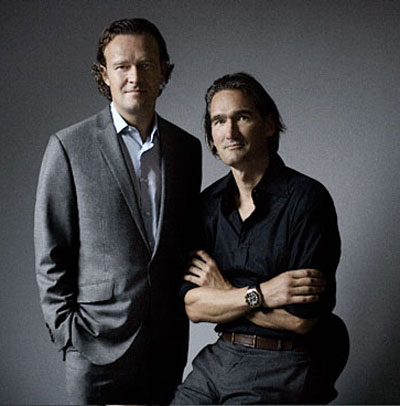 Morten Linde and Jorn Werdelin are the founders of the Linde Werdelin (their two surname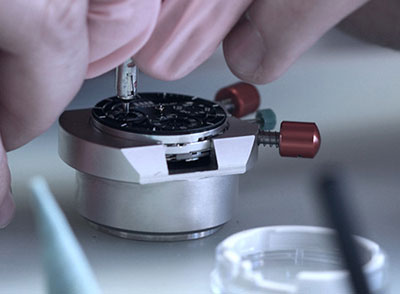 s being together immediately drawn attention to the new company) watch company. As Morten and Jorn are both skiers, they wanted to create watches for lovers of extreme sports. In 2002 Morten Linde designed the watch for seamen called Jesper Bank which has double construction. But in spite of its extreme type, this watch can be worn every day.
In 2006 the company produced the mechanical watch Biformeter equipped with automatic movement ETA. There are an inscription "founder's watch" on the dial and the back case of this watch. The watch contains a mini computer with such functions as weather conditions, a temperature meter, a speed meter, a pulse meter, an oxygen level meter and so on. The data can be seen anytime on a small display. The watch weighs 40 g and has sizes 42õ42õ8 mm.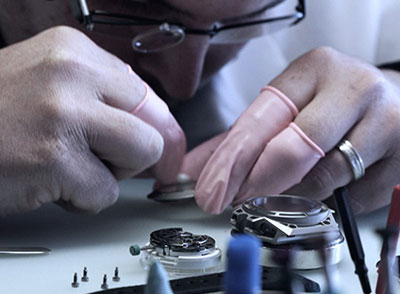 The Linde Werdelin company has launched the following collections: SpidoLite (modified movement of Svend Andersen, a watchmaker), Oktopus (watches for divers), 3 Timer (watches for travellers) and The One (version ¹2 of Biformeter watches).
The company has also launched two models of mini computers for diving (The Reef) and for skiing (The Rock).
The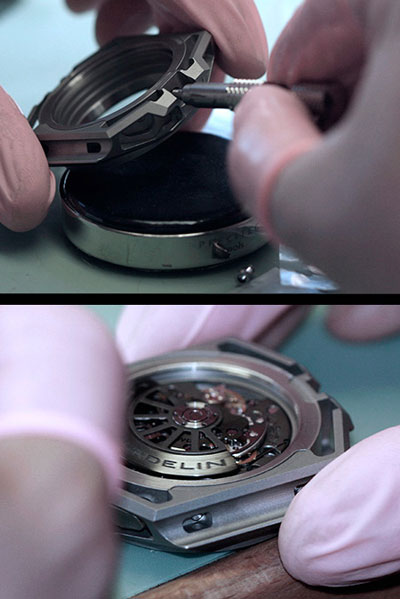 Reef is the first dive computer for protection and search of directions. It was developed in conjunction with professional divers. The computer automatically operates both on land and under water. The Rock is the only sports instrument with an external sensor to measure air temperature.
The Linde Werdelin company has launched the SpidoSpeed Chronograph model featuring the skeletonised dial. The watch has an automatic movement Concerto 2251, a sapphire glass and is water-resistant to 100 meters. The Oktopus Moonphase watch is for real divers. It is equipped with an automatic movement, a moonphase indicator designed by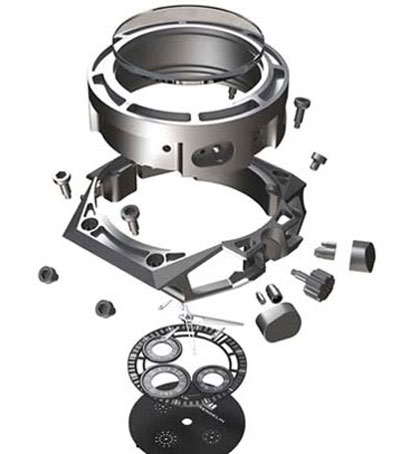 Svend Andersen and a 72 hour power-reserve. Its case is made of titanium, glass – sapphire, and its water-resistance to 888 metres.
The Oktopus Tattoo model has launched as result of conjunction with a tattoo artist Henning Jensen. The watch is engraved by a 5 axes machine and each of 18 faces of a case is done separately. Accuracy of putting a decoration is to 80 nanometers. Hands are decorated with bright spots immediately drawing attention. The watch is equipped with a movement of the Frederic Piguet company with a 72 hour power-reserve.
Besides watches for men, the company also makes ones for women, for example, the White Watch model from the 3 Timer collection. A case is made of stainless steel, a dial with numerals and hands of white colour perfectly matching a white strap. A movement is with self-winding, a power-reserve is 42 hours. A case amazes by its sizes: a 42 mm diameter and 12 mm thickness.
The Linde Werdelin company's watches are for divers, mountain climbers, travellers and for those who lead a way at the risk of their lives.