The Les Millionnaires company is famous for its unique and luxurious items to the world over 25 years. Incomparable and exclusive Les Millionnaires models decorated with many-coloured precious stones evoke everyone's admiration and rapture. All these items are being launched as the only one of its kind so they are unique. The company's designers create delightful glamour adornments and realize everyone's dream. Thanks to masters' endless fantasy Les Millionnaires collections are enriched with various and invaluable masterpieces. Only the most high-quality materials are being used to produce watches, and only rare jewels decorate them.
The Les Millionnaires company, located in Zurich, Switzerland, initially launched jewellery and recently started making exclusive wristwatches due to talent of the following masters and designers: Francine Böhler, Nikki Böhler, Ernst Baumann and Kaija Hovinen. All together they resemble the one big family where each of them is occupied with his own business. The company is under the leadership of Urs Böhler the CEO and Juan Franco and Beat Odinga the joint owners who aim to create an original production that could be sold all over the world thanks to its uniqueness. The team's goal is to make such timepieces that would conquer everybody with their perfect design. Juan Franco says that a watch should skilfully combine craftsmanship of experienced watchmakers and complex constructions made with applications of modern technologies.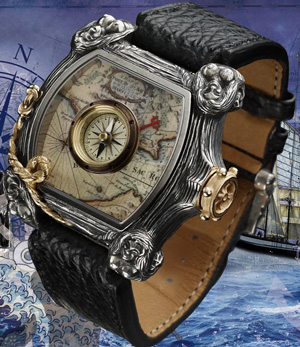 Today sufficient quantities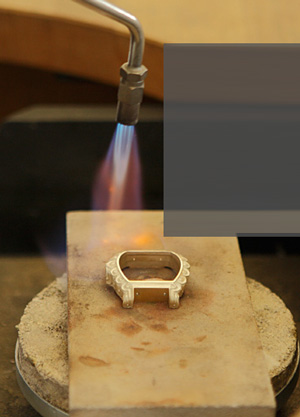 of watch companies produce wristwatches. However, a decision itself to make watches in 2011 is a creative step especially with use of designer elements. The Les Millionnaires company uses the goldsmiths art that is a new direction in the field of design. Models made by the talented designers and masters' hands feature the company's signature.
Various collections of watches include models made of silver and yellow or rose gold. Watch cases are decorated with brilliants and shapes of animals: crocodiles, lizards, tortoises, chameleons, frogs and so on. All dials have three hands and are marked with Arabic or Roman numerals. Models have leather straps of different colours.
Not long ago the company presented the new model with one hand called Poseidon. Its dial is like a map with a hand and a compass in the centre. It is covered with an anti-reflective sapphire glass. The case is made of bronze, silver 925, red gold 750 and white gold 750. The watch is equipped with the mechanical automatic movement cal. 2824. Poseidon is intended for people who is searching for something new and striving for new discoveries.
Les Millionnaires are chosen by people who want to underline their individuality and turn every moment of life into a holiday, and also by collectors.