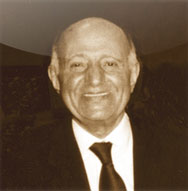 The Le Vian company was founded by the hereditary jeweller Abdulrahim Ephraim Le Vian in 1950. The producer of works of jeweller's art quickly won fame among lovers of luxurious things. Nowadays, besides the elegant jewelry, the jewelry house also launches watches encrusted with brilliants. The company's founder is called "the King of Turquoise" or "the Lord of Tanzanite" in the jewelry world. Now the company's head is his son Eddy Le Vian.
Le Vian watches are made in Swiss and meet all requirements of watchmaking industry. While producing time meters, the high-quality materials such as stainless steel or 18K gold and sapphire glass are only used.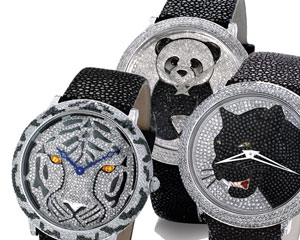 Straps are made of ostrich, alligator and python leather. Straps are easy changeable and have a wide range of colours. They can elevate up your mood and suit your clothes. Several models are decorated with rare brilliants of chocolate colour. Watches with three hands will make happy lovers of classic, and fashionable watches of futuristic design will perfectly fit young active people. Le Vian has launched the following collections of watches: Taylor, Sunflower, Sardania, Sahara, Milano, Midnight, Medallion, Medallion Midi, Pahntom III, Royalton, Royalton XL, Soho II, Soho II Midi, Soho III, Marsais, LV Sport, Katana, Hudson II, Floater, Floater II, Floater III, Duo Midi, Duo Diamond, Diva, Diamante, Delano Diamond, Deco Estate, Complacations, Classico and Centurion.
In 2011, jewelry with images of representatives of flora and fauna became to enjoy wide popularity. This year, in connection with the last fashion trends, the collection of watches called Into the wild has been launched. On the dials there are images of wild animals (bears, tigers, cheetahs) assembled out of precious stones.
The company's production has an average pricing range. Le Vian watches are available at specialty jewelry & watches stores. A price is 500$ to 700$. The watches are under warranty for a period of 2 years. Malfunctions of materials and assemblage is under warranty.