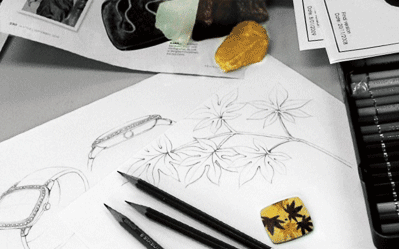 The Le Tandy is a Swiss company producing original models of wristwatches combining high quality and delicate design taste. Le Tandy's luxurious and elegant timepieces are original work with high-quality materials and precious stones. It is enough to cast a glance at watches and you will see a completely new mysterious, beautiful and marvelous world of timepieces. The best masters and designers bring each watch to perfection. The company is proud not only of high quality of its production but also of unique design. It is really original products that can satisfy any whim of the most exacting client. All the time tastes and moods are constantly changing, for that reason the company cooperates with future owners of watches, because everyone wants to have a watch matching his style and his way of life. The brand considers collaboration to be the main priority.
Originality of models is in their dials being the whole vivid colourful world instead of single-colour metal faces. A very rich range includes landscapes, flowers and different images decorated with precious stones. In designers' opinions, these models can describe their owner, underline his vivid individuality and turn his grey working days into holiday.
Each watch is so-called work of art with its own story. It contains a master's warmth, joy, care and love. Thanks to well treated components and Swiss technologies these timepieces are very precise and durable.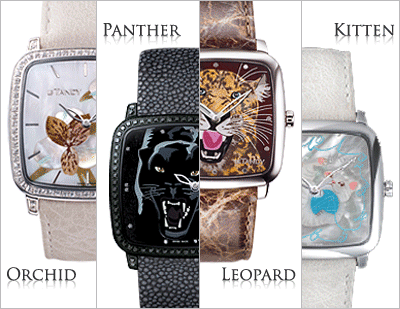 The company's collections are very amazing. An integral part of every collection is the highest quality and creative individuality, perfect combination of genuine precious stones and designers' craftsmanship giving harmonious combination of wealth of nature with power of the human mind.
The company's owners can make a life brighter, richer and more colourful. It should be noted that specialists travel around the world to choose exclusive precious stones which will decorate watches in the future. The jewellers supervise all processes of stone treatment with particular attention. And every stone turns into an example of blinking elegance and magnificent luxury. Cases are made of steel, straps of genuine leather. Unique dials decorated with genuine precious stones convey sense of lightness and weightlessness at the same time not stopping to enrapture. Such gentle and delicate designers' work can only amaze, and you can enjoy watches for a long time.
Le Tandy wristwatches are a really example of true art. A watch like a mirror reflects designers' aspiration and tastes. Exclusive design and thoroughly polished smooth surfaces of watches on a wrist gives a sensation of silk. A Le Tandy timepiece is a meter of time in an art form and graceful beauty turning into perfection.
Every collection allows to underline your personality. The line of watches for women includes luxurious elegant models. The company affords an opportunity to travel around the magic world of beautiful models.
Le Tandy timepieces are available at the company's official dealers.