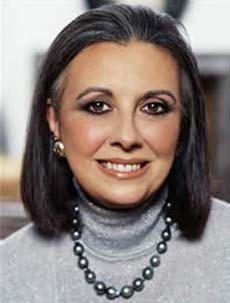 Laura Biagiotti is one of a very bright representatives of Italian fashion. She was born in Rome in 1943. She started her career in 1980 when she lived in Roman village in a middle-age castle Marco Simone which was built in 15 century. She was working together with her husband Gianni Cigna who was a very good helper and supporter of his wife, but unfortunately died very early in 1996.
old castle seemed very old only outside, but inside it was rather modern and convenient place which saved all the old traditions which are carefully kept up to the present time.
For castle restoration five years were need as a result the image of the castle's towers were chosen as a logo of Laura Biagiotti brand.
Laura's attention and interest which she payed to fashion appeared in 60-s. It is also should be mentioned that she followed the trade of her mother Delia Soldania Biagiotti – a professional designer who opened own fashion atelier which specialization was clothes making for such well-known companies as Barocco, Schuberth, Capucci, Heinz Riva, Litrico.
From 1862 to 1965 Laura worked at a family company and in 1972 she founded her own brand Laura Biagiotti Fashions. The same year there was the first fashion show of her cashmere clothes collection. Right after her first collection there came others, each of which was full of Laura's talent and mastery. From very beginning all her efforts were concentrated on new models of clothes making, and it is real truth that they were not just only beautiful in design, they were very comfortable. Cosiness and warmth of incomparable Laura Biagiotti clothes for a short period of time won hearts of millions of women.
Nowadays Laura Biagiotti is famous al around the world for her unusual design, also she is called a "Queen of a Cashmere" for her love to a precious material which she has been using for a long time since her very first collection.
Really it is very difficult to find a designer who could skilfully and easily work with such a beautiful and delicate textiles which very difficult in processing.
In 1992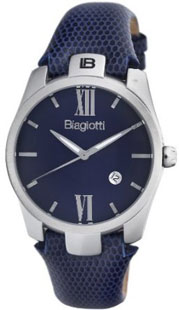 Laura was awarded by a prize "Woman of a Year" in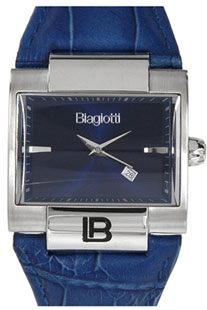 New York. One year later she was awarded by "Marc O'Pollo" award in Beijing. It was rather remarkable event because it occasion because it server opening of Italian manufacture in China.
In 1995 Laura became a laureate of | the Knights of Labor" award for her contribution to Italian fashion. The prize was presented to her by the president of Italy Oscar Luigi Scalfaro. Laura is the first designer who won one of the prestigious prizes in 2001 " Prix Femmes D'Europe" for her contribution to a process of Europ reunion and development.
In 2002 when Laura was celebrating thirtieth anniversary of her career she received some World-famous awards such as " Marisa Bellisario" and " Lifetime Achievement" of National Council of Italian Fashion. Laura was awarded during the fashion show Donna sotto le stelle fashion broadcasted online from Spain to Italy.
Laura Biagiotti is considered to be a real Star of Fashion World, an amazing woman who's heart is full of love to archeology and fashion.
Nowadays Laura Biagiotti brand releases clothes collections, foot-wear, underwear, perfumes, sun-glasses and watches which are very popular all around the world.
A huge variety of styles and shapes of Laura Biagiotti watches amazes fron a very first look. All her goods take one's breath and cause admiration of lots and lots of people.
A very beautiful models of watches are released in different design. Cases are round, squared, rectangular. Cases can be made of different metals: stainless steel or gold. Collections of watches include not only ordinary classic models but also chronographs for men and women. Original watches are decorated by flower motifs and made in different colours. Dials are mostly supplied with Roman and Arabic numeration two or three hands, date aperture which can be placed at different hour marks
Beautiful models can have as metal bracelets as genuine leather straps. All the watch models are supplied with Laura Biagiotti quartz movement. Laura Biagiotti watch is an incarnation of luxury and sophisticated style
Laura Biagiotti watch can be bought in official shops all around the world or at the official web-page.