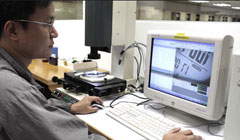 The Latitude watchmaking company was founded in 1990 in Hong Kong. The company's headqu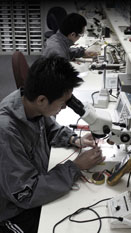 arters is located in Hong Kong, but the factory in China. Latitude produces high-quality models of watches of specific design of "art nouveau" style.
Dynamic company management and hard quality control has become the guarantee of solid and durable production at attractive prices. To attain the higher object, the company is constantly improving and updating technical characteristics of its models introducing high up-to-date technologies into movements of watches.
The company has great experience and knowledge in the field of watchmaking and is one of the recognizable brands in the world. The company's production has standards ISO 9001-2008 and 2006.
In 2005, the company received the Q-mark honor for its brand administration and high quality standards.
The company's production includes lines of professional digital and analog-digital models of watches, chronographs, outdoor sensor watches, healthcare instruments and newly developed 2.4 GHz and GPS products. In 2009, the first analog watch collection was introduced.
The company's philosophy is "knowledge, technology and professionalism". Over 20 years the company has launched many collections of watches as GR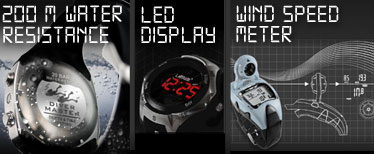 S Series, Outdoor Sports Series, Water Sports Series, Healthcare&Fitness Series, Stopwatch Series, Fashion Series, Analog Series, Ana-Digi Series and Basic Series consisting of models with complicated movements.
Having been produced in a vanguard sporting style, the model of the collection Sporty watches is a one-button chronograph. The model has a Japanese quartz movement Myiota. The square case is made of stainless steel and covered with black PVD-coating. The chronograph is equipped with an hour, minute and second counters located at 6, 9 and 3 o'clock positions, and a second and minute counters are on the same dial having a red colour as the main one. Date is at 4 o'clock position. White and red numerals also match the dial. The model is water-resistant to 100 metres deep. The red-coloured strap is made of rubber.
The company's multifunctional models at an affordable prices are the reason for buying them to enjoy work of these durable watches for a long time.