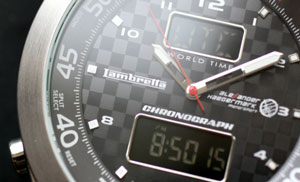 The story of the Lambretta company's establishment closely links to the beginning of scooter producing which brought fame to the company. During World War II the Italian Fernando Innocenti, born in an Italian provincial town, decided to organize his own business in Italy in 1947. Fernando had a dealer's eye and in proper time realized demand for new means of transport during the transport crisis having been appeared as a result of the war. So he founded his own producing of small scooters under the brand Lambretta. The brand was given its name in honor of the Lambrate district, where Fernando's first factory had been built. Demand for his production was constantly growing, and to the beginning of the 1950s Lambretta scooters had been known all over the world. In 1951, Fernando started exporting the products to Great Britain, where, 2 years later, he opened the first big factory. Main clients were representatives of progressive and stylish youth of that time. At that time scooter selling grew so much, that the brand was considered to be British one than Italian. However, in 1971, the production of scooters under the Lambretta brand stopped, and the company decided to change the field of products and began to make footwear. And from 1977 the company also started making clothes and various accessories. In 1999 the watchmakin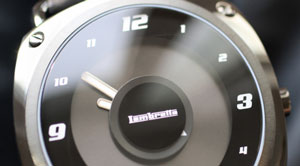 g started. The foregoing led to the company's great success, and it became one of the most famous producers of fashion casual clothes in Great Britain.
Nowadays, the Lambretta company is the largest producer of sports and casual clothes for young people including footwear, accessories and, of course, wristwatches made only in Switzerland. The watches are available now in more than 20 countries of the world.
In the 2010-2011s' collection of watches there are models of the 1960s' minimalistic design as well as models of ultra-modern vivid design blown by the style of legendary speedometers of Lambretta scooters. While producing wristwatches, materials such as high-quality stainless steel, natural leather, mineral glass and durable Japanese movements are used. All the models are made according to the last modern trends. The watches will become a perfect addition to young progressive people's image. The image of a freedom-loving and independent of others' opinions man with delicate taste and time sense is close to us – in this way the masters describe the idea of watchmaking.