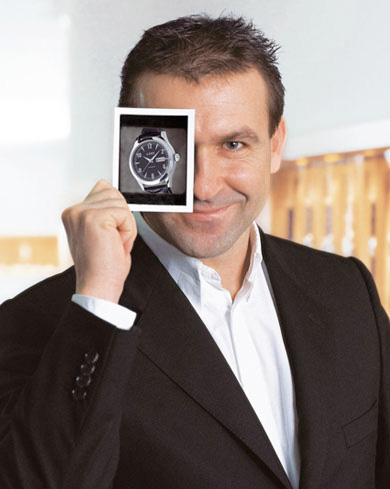 Laks is the Austrian brand keeping the philosophy - to fill up each aspect of life with colours. The company focuses on ideas to create vivid and lively watches. The brand history began in 1986, when Lucas Alexander Karl Scheybal started developing the brand. During the short period of time, the company achieved great success at the watch market: export reached 98% - the lion's share of the market. What has caused such great success? The answer is clear: the Laks wristwatches are worked out the details, everything is improved to maximum.
The watches from Laks is a scratch-proof sapphire glass, a quartz movement of highest quality and stainless steel.
Shortly, this brand became very required, and Laks watches started to be available almost all over the world: in the European Union, the Eastern Europe, Asia, Korea, Taiwan, Japan, Switzerland, Australia and America.
The Laks watches is a standard of fashion and modern technologies. Having launched the new version of wristwatches called Memory Watch, the company became "parents" of the most extraordinary watches. The integrated memory of the model is called Memory Music Watch. The innovation is ÌÐ3, WMA, ADPCM player.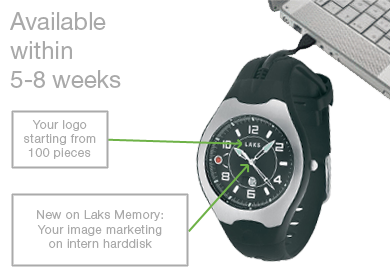 At a time the company has offered several models of Memory Music Watch. The models differ from one another for memory size of 32, 64, 128, 256 Mb. The first model can hold to 5 hours of music of MP3 file format (128 kbit/s). The case is water- and dust- proof. The model has a Voice Recorder. Laks took into account safety of the data: access to the information is under password. The watches work on the basis of the Windows and Mac OS operating systems.
Laks offers watches for women of an extraordinary feminine style and for men of a strict elegant style (the Classic collection). The most notable models for men are Cosmopolit and Cosmopolit mit Steinen featuring the big dial with several sub-dials. Among Laks's production there are also sports watches and ones made according to canvases of famous artists such as Botticelli, Picasso, Renoir and Van Gogh that can join you to the vivid world of watches.
So, if you lead an active way of life and are not used to waste time but to combine business with pleasure, that is why, by all means, these watches for you.