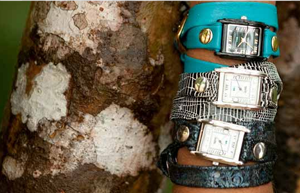 Martine Ilana, the designer of the La Mer Collections wristwatches, says: "I have a tactical relationship with my watches and I appreciate the elegant faces and quality leather straps. Timepieces set the rhythm of my life, but they remain above all, pieces of jewelry with which I develop a genius connection. I wear a watch because it is an object that conveys some of my most precious values; the connection between art and technology."
Special for wrists of the fair women the new La Mer Collections watch brand has been created, and its wristwatches has already won the recognition of the American market and with confidence begun to conquer the Russian customers. The idea to found the "women" brand occurred to Martine Ilana, a young famous American designer, in 2001. Martine's love and passion for all the beautiful was the reason for brand making. The source of inspiration was her numerous journeys including splendid flo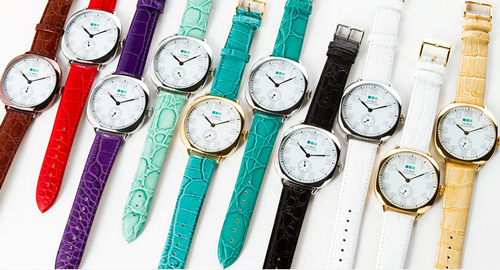 wers, blue space of the ocean in Thailand, vivid South African markets and unforgettable flame-coloured sunsets. The designer herself chooses the age of the customers, it is women from 15 to 65 years old that is ladies of all ages.
All the models of wristwatches are only made in the USA and quipped with high-quality quartz Japanese movements Seiko. The main feature of the watches is a 55 cm strap, which perfectly wraps a wrist and gives watches a fashion unique design being, at first sight, indistinguishable from a design of an usual watches. And an elegant dial perfectly matches this leather strap. The leather is delivered from Italy that is famous for its masters for dressing. Various gold chains, decorated with things in forms of leaves and seashells, attach to a strap. La Mer Collections wristwatches are the true hymn to femininity and the beautiful. All the watches are under warranty for a period of 2 years. These models are available at an affordable price that increases demand for the beautiful watches.
La Mer's admirers are such well-known persons as Megan Fox, Sandra Oh and Anna Ferris.