First wristwatches Kronotype were presented at the international watch and jewellery exhibition-fair BaselWorld in 2003. Kronotype watches immediately attracted widespread attention of experts in watchmaking.
Watches of the brand Kronotype are characterized by original design. Due to nice design execution Kronotype watches took their honor place on the market. Models Kronotype are made by young designer Marc Alfieri, who managed to create not only a luxury watches, but also make a request for a new standard of beauty.
Kronotype watches combine high technology with the modern perception of beauty that is different from the conventional aesthetic canons.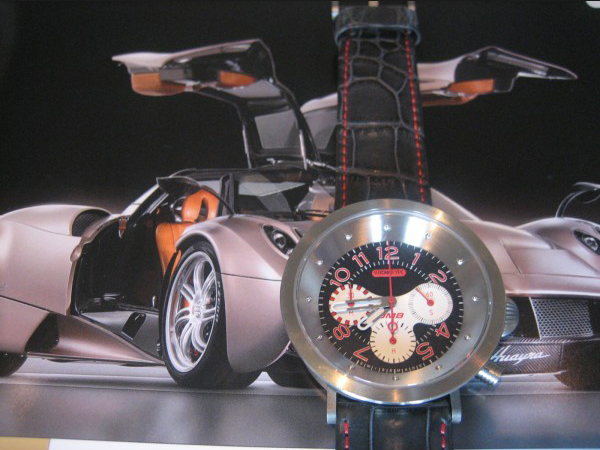 Kronotype watch
In creation Kronotype watches a designer of the brand bases not only on his knowledge of the watch industry, he likes to experiment with materials. He chose the titanium, a material that combines the two qualities - strength and lightness, which are so important for the watch. Marc Alfieri managed to create a beautiful watch with excellent performance, and the original design, which is one of the main components of success. One look is enough to appreciate the beauty of this magnificent Kronotype watch . But exclusivity of Kronotype watches is emphasized by limited edition of collections.
| | |
| --- | --- |
| men's watch MDQS 2(V1) Titanium G5 | women's watch MDQS 1F(V2S) Titanium G5 Serti |
Young watchmaker Kronotype develops his own models, following the best age-old tradition of watchmaking art, including a hand-built, high reliability of mechanism, quality control at all stages of assembly, carefully finishing of parts and cases. However, this does not mean that the brand Kronotype only inherits old traditions, but it also continues them, contributing to the watchmaking. One of the most important contributions of a three-stage embossed dial. This is one of the innovations of young watch brand Kronotype.
| | |
| --- | --- |
| women's watch MDQS 1F(V1) Yellow Gold | men's watch CPAA 2(V2) Titanium G5 |
Kronotype models are presented in cases of titanium grade 5 or of 18-carat gold in different colors. Kronotype watches are water resistant up to 100 meters and they are available on the colored leather straps. The models Kronotype are characterized by three-level steel dials, handmade. Kronotype watches are collected on the basis of automatic caliber Dubois Depraz 2020 with the manufacturing rework Kronotype. Men's and women's Kronotype watches are designed and manufactured by the best master watchmakers, who are followers of the world's great traditions. Wristwatches Kronotype – are a combination of ancient traditions, modern technology and original designs.