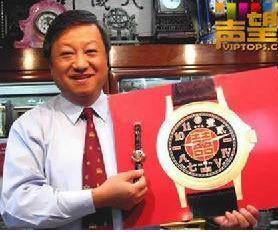 Each model of the Chinese watch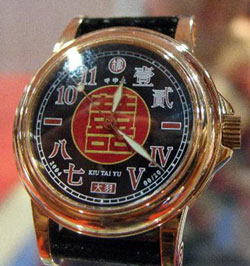 company Kiu Tai Yu represents a unique journey through the ancient culture of the Far East. Eastern aesthetics inherent in China, in perfect form is displayed in the design of Kiu Tai Yu wrist watches.
The Chinese technique of gilding and varnishing, sensual curves and ideograms contribute to the emergence of new rules in watch manufacturing that is radically different from traditional norms. The first line is the creation of Mystery Tourbillon Rectangular 12. The model is equipped with a complex mechanism of "floating" tourbillon. All components are made of pink gold, and a rectangular case that looks like the shape of the pagoda is made of white and yellow gold. The case perfectly repeated line wrist.
The movenent of "floating" tourbillon is at the position of index 9, and the hour and minute indicators are installed on the position of index 2. Indexes in Chinese characters are in harmony with the colors of guilloched dial.
No less attractive model of this line Tourbillon 13 includes all specific to this amazing creation movement of the human mind: the cell with a "floating" tourbillon and offset from the center of the dial-hour zone. Specifically, in this model, the balancer and the balancing spring biased to the center so as not to become an obstacle to efficient work of the tourbillon, a wheel, located at the position 6 set on the trigger. The model is completely hand-assembled and is available in limited quantity.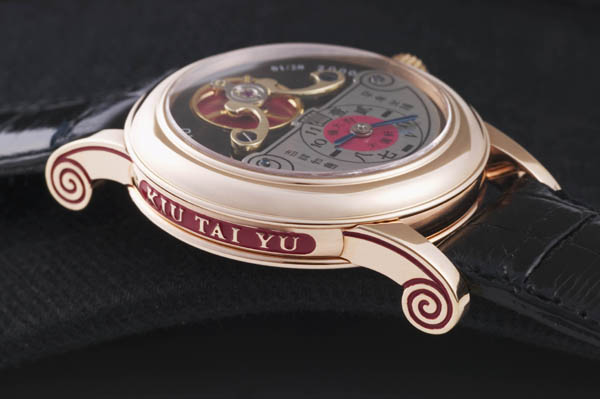 The latest model line 14 Tourbillon is called "Joy of Goals." The case of the model is made entirely of platinum. In technical terms, be excluded from the model of others in that big bridge that supports the cage Tourbillon at the top of the dial, and off-center hour display is located at the bottom of the dial. This artistic technique in the design model echoes the design of "sensitive" movement of the Heavenly watches, that is, the astronomical model, which was used in China over 1,000 years ago.
Such models of watches with intricate complex arrangements always attracted the attention of others. Eastern exoticism in the design of models and precious metals used to create part of the watch, - these are the basic components for which you can buy a watch brand Kiu Tai Yu and make the dream a reality.