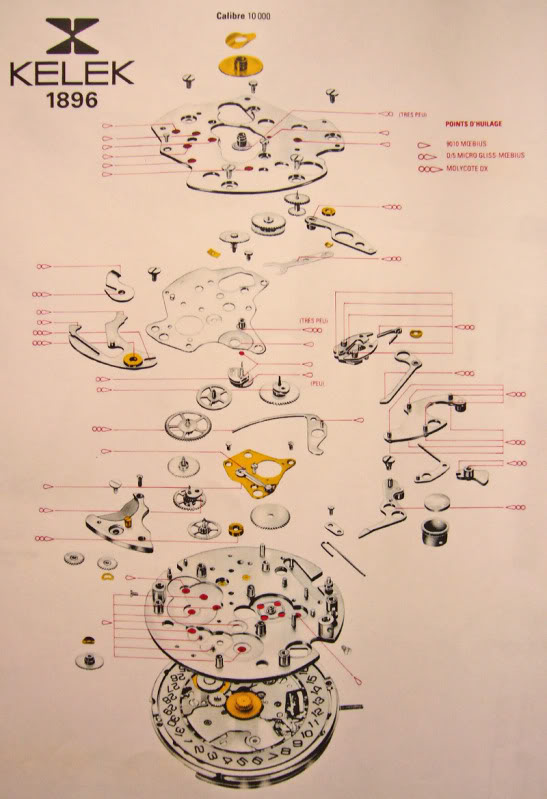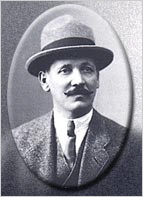 Swiss watch brand Kelek, is one of the leading companies producing mechanical chronographs. Approximately 98% of the company's watches Kelek are equipped with automatic winding mechanism.
In April 1896, in the Swiss town of La Chaux-de-Fonds, Ernest Gorzhera founded company Kelek. The brand from the outset was to produce special and complicated watches, including pocket chronographs having telemetric scale, which, during the First World War particularly was popular among the officers, gunners and physicians. After the war the company began to manufacture wrist watches.
Until 1953, all watches manufactured by Kelek were made by old methods of talented and experienced watchmaker by hand. In this regard, the number of watches was difficult to increase. Therefore, the head of the company introduced the principle of division of labor, and put a watch-making assembly line. Modernization of production increased the number of produced wrist watches.
In 1970, the company's president was Gabriel Kelek Feb. Despite the quartz crisis of the 70's, when many Swiss watch companies followed suit and began to make Japanese quartz watches in large quantity, Gabriel decided to continue production of the "mechanics" and make only the most prestigious luxury mechanical watches. Kelek firm did not follow the concept of "quantity" and "quartz." Ever since the quartz crisis watch brand Kelek concentrated its forces on the production of mechanical watches and the mechanisms that have complicated additional features like moon phase indicator, chronograph, perpetual calendar and power reserve indicator. Initially, therefore, the firm behind, but in the 1980s, this policy has given great results.
As a controlling stake in the company Kelek is owned by Breitling, many believe that the brand is managed by Breitling. But the activity of all the structures of these two companies, from manufacturing to service, operate independently of each other. Kelek watch brand manufactures machinery and assembles mechanical chronographs for the company Breitling.
Kelek makes arrangements only from parts made in Switzerland.
Watch cases of Kelek have the standard form, since the main thing for this brand - development and production of complex mechanisms.
Virtually all time classic models are equipped with Kelek round case, extremely precise and clear dial: thin hands, clear label minutes and hours.
Wristwatches Kelek, are a miniature device, they are decorated with precious stones. The main decoration of the watch - a mechanism, as well as hands of different sizes, a variety of scales, dials, windows with pointers of moon phases, date.
Purchasing watches Kelek is avaluable in stores in Japan, USA, Switzerland, Germany, Italy, Russia and some Middle Eastern countries.