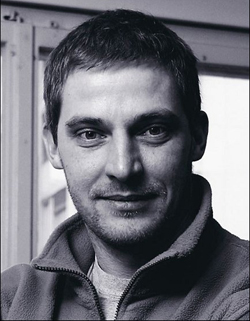 Kees Engelbarts is Geneva's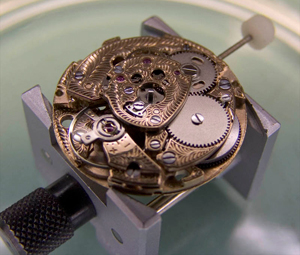 watch company, founded by Dutch artist - designer Kees Engelbarts. Currently Kees Engelbarts is the only one who creates handmade watches, using an ancient Japanese technique of «Mokume Gane», which means "grainy surface of the wood."
A talented artist originally worked on hand-engraved shells, dials, instruments and other details of watches of known Swiss watch brands. Then, in 1997 he decided to proceed with the development and manufacture his own watch, which fully reflects his desires and imaginations. However, the development of his own models did not prevent him to continue to cooperate with other watch companies, creating for them exclusive handmade watches. He simultaneously works for the brand Cornelius & Cie, watch Chronosome which are related to design of «The Dragon Gate Legend». Kiis worked with such famous brands as Harry Winston and Peter Speake-Marin, creating for them luxury models.
The aim was to create Engelbartsa unique models for those who are looking for - something new - something else. What could be better than beautiful engraved watch dial, which opens in front of a fantastic world full of fantasy. Kees uses only the finest materials to create his models. But the movements with which these models are equipped for the most part are new versions of developed in 50-s movements. Kees especially likes to use the movements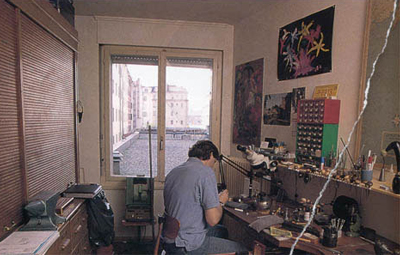 of A. Schild, who designed and manufactured mpvements in the town of Grenchen, Switzerland, founded in 700 AD. It equips its unique models with such exclusive arrangements, such as, A. Schild AS 690 (18800 vph), released in 1935. By the way, the model «The Dragon Gate Legend» used this movement. Kees chose for these models transparent back cover, allowing the wearer to enjoy the hand-engraving machinery.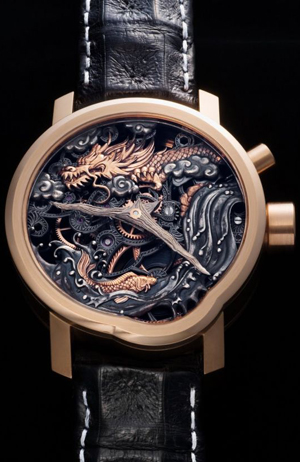 Looking at the watches by Kees Engelbarts, we can confidently say that they are made with passion and love. And the exclusivity model is exactly the technique of Mokume Gane metal. The essence of this technology is that the combination of metals occurs in an environment where there is no oxygen under high pressure, high temperature due to the diffusion of atoms, and in the future by forging, milling, drawing achieved in the metal that resembles a wood pattern. Technology is one of the most complex and was unknown in Europe until the 70-s of last century.
To create the desired pattern can participate up to two dozen layers of metals. And since it's quite difficult and prolonged work, Kees produces a few models.
A talented designer prefers to use on the dials of his models dragons and mythical "heroes", choosing the eastern European style and images. This selection tells about the passion Engelbarts to drawing animals. He chooses a strong mythical and real animals, who are fighting for their lives.
Original dial of «The Dragon Gate Legend», which is an image of a dragon in a Chinese style. On the it is told a story that tells of a dragon. It is a legend in which the fish turns into a dragon carp, overcoming fierce resistance to the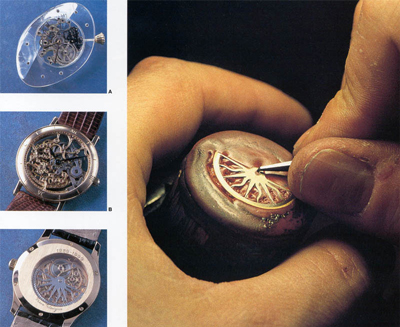 oncoming flow of rivers. Allegorical story indicates that a person in real life requires speed and strength to be able to overcome life's difficulties.
Watch case of diameter 49 mm and 17 mm thick, is made of 18 carat pink gold. The entire dial is the story of the transformation of carp into a dragon with gold and silver. Protects the model sapphire crystal. Model complements the black alligator strap. The model is equipped with manual winding movement with a power reserve of 8 days, frequency - 18 800 vph. Movement is
built at 17 jewels. Water-resistant of these watches - 30 meters.
Other models represent the history of various animals that are fighting for their lives. In one model is presented dragons fight with each other, in others - shows horses, tigers, and other powerful animals in the third - abstract images.
Models Kees Engelbarts are mostly made of 18 carat white, pink, red gold. They are based on mechanical or automatic movements with power reserve of 38 or 42 hours.
The original model of Kees Engelbarts evoke a sense of delight and admiration. Different images, which are reflected on the dial, forced to reflect on life, a struggle for it, and, of course, about the miracles that happen around us.
Buying company watch Kees Engelbarts means to acquire a luxurious, exclusive thing, which fills life with new sensations.