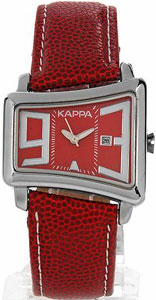 The famous Italian brand of sports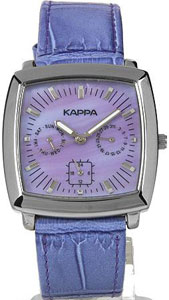 wear Kappa was founded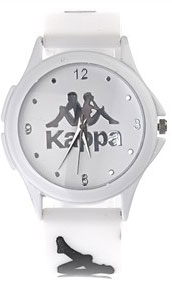 in 1916 in Turin. At the time of establishment, the company was named Aquilla and was part of the Societa Anonima Calzificio Torinese, which was later renamed MCT. Rebranding of the brand occurred in 1960. Initially the company specialized in manufacturing of socks and underwear. Brand later released as unisex clothes, and since the late 70s of last century brand focused on the manufacture of sportswear. Brand products were designed for "sport" of people who enjoy an active lifestyle and need a stylish functional clothing.
«Kappa» also produces ultra-watches for people enjoying active lifestyle. On the black dial of quartz watch Ref. fp651zba contrast silver indexes time, designated by Roman numerals, and second hand displayed on a separate dial at position "6" hours.
The company also manufactures women's quartz watch with a "futuristic" design. Watch cases are characterized by non-traditional design solutions.
Kappa shipokuyu acquired fame, started sponsoring italian football team Juventus. Later it became a brand name.