In 1951, in Bettlah, which is located in the region, Graham Beale founded the company Jowissa. Watch company Jowissa is a traditional family enterprise, which produces high quality watches. Watchmakers of family Vis for 51-year makes orders from other well-known watch brands. Outstanding performance and individual approach to manufacturing watches is used. With years of experience and a lot of design ideas, they decided to start their own watch company.
Company Jowissa Uhren AG was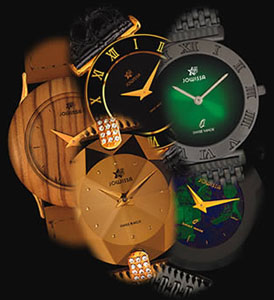 founded by Josef Wyss, who made the model with two friends, working at his home in Bettlah (Switzerland). The first two years they made watches for other brand. Things were going well and in 1958 they opened a factory. In 1970, the company passed to his sons Wissa: Eriha, Manfred and Leander. The brothers decided to start manufacturing watches under its own brand «Jowissa» («Josef Wyss AG»). The company moved the manufacturing and main office in downtown Bettlah where they are today.
The company produces Jowissa wrist watches of standard materials. The company uses OEM (crystal, glass replacement standard hours), develops Nature - making watc hes of natural materials: onyx, malachite, opal, obsidian, turquoise, Italian marble, precious wood, and azurite. As a result of this process of creating a unique series of watches. Also watch Jowissa have different cut glass jewelry and glass is used instead of the standard crystal. In the range can be found as watches with the design of fashion trends, and watches of the classical type. Therefore, buyers of Jowissa watch brand have different tastes, and age. Own development and experience provide the highest quality and impeccable service.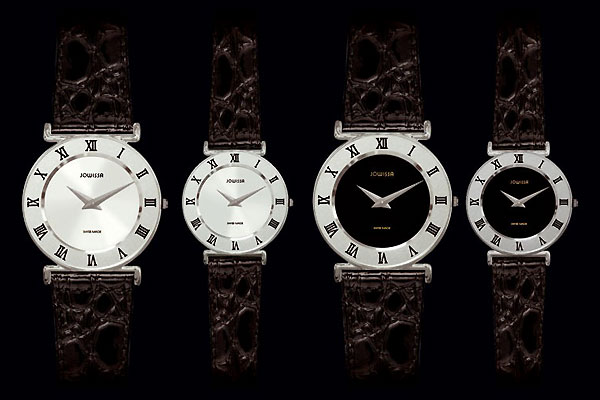 Now the company Jowissa, is a successful manufacturer of watches, in collaboration with its partners.
Company has mastered the German-speaking markets in Europe, Japan and Switzerland, of course. In Switzerland Jowissa working with jewelers and brokers by providing one-third turnover of the company.
Price of watches is low , it ranges from 100 to 450 U.S. dollars, so buy that brand can watch the majority of fans watch. Quality meets the highest standards. Watches are made of stainless steel, sapphire and mineral crystal, equipped with stainless steel bracelets, leather straps, and of course the Swiss movements.
Models of brand Jowissa have a wide range of colors: they are made as in the male and the female style, with bracelets and leather straps. Watches Jowissa are crafted manually and tested in several stages.
The company has not changed its traditions and still remains a family business Wyss.
Hours Jowissa durable, stylish and have a high level.