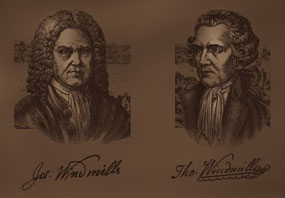 English watchmaking company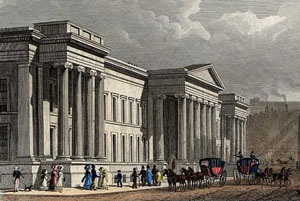 Joseph & Thomas Windmills make gorgeous watches made of precious metals. The company is one of the oldest watch brands, which started producing watches in 17th century. Joseph was the founder of the manufactury, and was recognized as one of the best watchmakers in London in late 70s. He produced a pocket watch in different sizes and from different materials. The first watches that were released in 1680, are in the British Museum. Pocket watches from J & T Windmills, are made of sterling silver and a mechanical movement with manual winding and 17 jewels reflect the style of the time. Exclusive watches with fine engravings on buildings and rear lids, sapphire crystal, have their serial numbers.
Later, Joseph began working with his son Thomas. It should be noted that their collaboration had a positive impact on product manufactured by this brand. After the release of pocket watches, the brand started producing wristwatches. A wide range of collections of luxury watches is made of gold and sterling silver.
WGS10002/50 collection of Throgmorton - body of the model is made of sterling silver. The central part of the dial looks like the sea sand. The side of the dial is painted in gray color and is equipped with Roman hour indices and the black hands in the form of a key. Date aperture is located at the position 3:00. The dial is protected by sapphire crystal. The crown is in position 2. The model has a unique serial number on the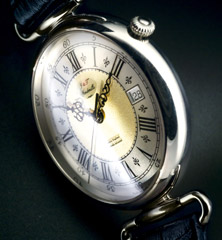 back cover. Black leather strap suits this wristwatch. Swiss watches are equipped with a mechanical movement with manual winding. This collection also includes models with 18-karat yellow gold case, white dial, equipped with Arabic numerals. The collection also includes the women's data model.
Threadneedle - is the next collection of watches from Joseph & Thomas Windmills. Male and female models in this collection are distinguished by their design. Watch cases are made from sterling gold, and the hour markers and hands on the dome-shaped dials are made of 18 carat pink gold. Date aperture is located at position 3:00, crown - 2 hours. White dials are closed by dome sapphire crystal. The case back is engraved by hand and all watches in the line are numbered. Straps are made of genuine leather of black color. All models are equipped with Swiss mechanical hand-wound movement.
Bartholomew — in the collection there is only one model, the case of which is made of 18 carat pink gold. Designed in antique white dial features black hands and Roman numerals. At the position 5 o'clock is a small dial indicator with a second hand. Closed white dial sapphire crystal. Model complements the brown leather strap. On the back of the watch is a serial number which is engraved by hand.
Each model from the collections of stamps Joseph & Thomas Windmills is unique. Exclusive classic wrist and pocket watches of this company are made of sterling silver and 18K rose or yellow gold, bright personality will be the confirmation of its owner.