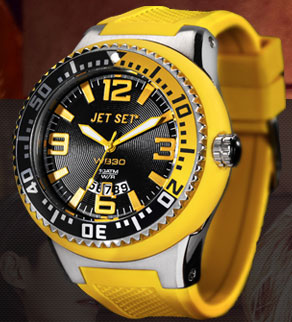 Young Swedish company, Jet Set was founded in 2008. Jet Set means "rocket launchers". That is the desired value of the phrase is used in advertising its products. The very production of the company goes far beyond conventional notions of watches, in the widely accepted among the townsfolk. Company adheres to the philosophy embodied in the lifestyle of the true traveler who may be in the morning at a prestigious resort in the south of the planet, and in the evening at another resort, located on the east. Watches are identified with a beautiful life credo in a bikini with high-speed machines, with glamor and passion.
The individuals wearing wrist watches from Jet Set, spend the night away at posh nightclubs of Marbella, St. Tropez and Monaco. Behind them is always followed by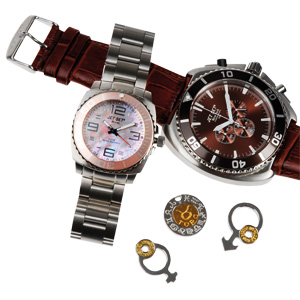 intrusive paparazzi. The company promotes the free glamorous lifestyle and offers trendy meters time by which the sun never sets. And in order to become a full member of reckless, you just need to buy a watch from Jet Set and feel the difference before and after.
Watches from Jet Set are distinguished by their extraordinary forms of case and high quality materials which are used in their creation. Extra wide stainless steel or polished gold models give somewhat imposing appearance. The models are based on Swiss quartz movement. To models are attached straps of leather, made in different colors. Dials are fitted with sapphire glass and equipped with an aperture date. Indices are made mainly by Roman numerals. Chronographs are equipped with second, minute and hour counters at the position of indices 9, 6 and 3. A position in the digital index 12 the dial is decorated with the company logo.
The names of exotic and luxurious resorts and tourist centers in the world are used as a name brand lines: San Remo, New York, Ibiza, Cannes, Milan, Biarritz, Monaco, Monte Carlo, etc. Its products occupy a niche in the middle price range. Due to affordable price and high technical parameters of the company attract buyers of watches Jet Set.