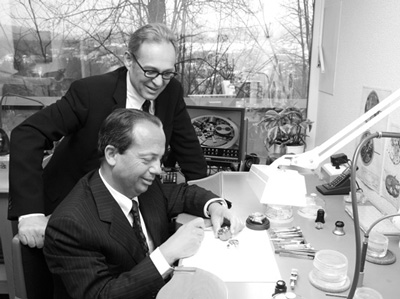 Watchmaking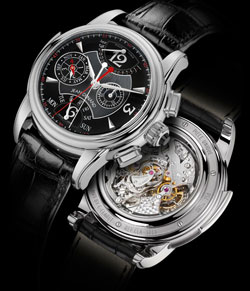 company Jean Dunand was founded in 2003 by Christophe Claret, who developed watch manufactury, and Thierry Oulevay was dealing with management and design property. The company was named in honor of Jean Dunant, the Swiss sculptor and interior designer-style Art Deco. The company was founded a few years ago and during this short period managed to achieve tremendous success. This success was preordained: the heads of the company were such outstanding figures as Thierry Ulevey that literally revived the legendary brand Bovet, and renowned master of watch complications Christoph Klare.
The first model of the Jean Dunand watch brand Jean Dunand was Tourbillon Orbital, the company introduced it in 2005. This model is quite simple and concise, but at the same time is so original that it's hard to believe that it belongs to an amazing watch world. This model with one-minute Tourbillon Orbital Tourbillon is presented in the case of 18 - carat pink gold, white gold or platinum. Manual winding mechanism is built on the basis of the caliber IO200. The frequency of the balance of this movement is 21,600 vph and power reserve of 110 hours. In 2008, Jean Dunand has announced that the watch will be presented with such inlaid with precious and semiprecious stones like rubies, jade, sapphire, coral, sapphires, and others. The model is performed only on request and this fact makes the watch so exclusive that in the world can be found only one for instance.
The next model steel watch Shabaka, who emerged from the 4 - year collaboration. Model is rather abstract style, art deco, which is combined with an Egyptian theme. This new chronograph is equipped with the minute repeater with perpetual calendar and moon phase indicator. This model was named in honor of the founder of the Egyptian Pharaoh Shabak 25 dynasties. Striking form of the display of this model is really gorgeous: the calendar data displayed on four small cylinders, which replace the traditional displays. Case of 44 mm is made of pink or white gold. Water resistant — 30 m. You can buy watches of this model for only 490,000 Swiss francs.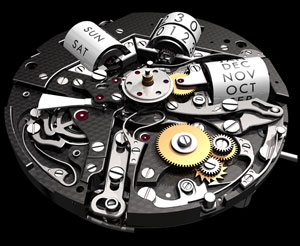 In 2010, it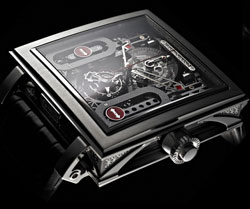 represented about 20 copies of the model Tourbillon Orbital and 15 copies of the model Shabaka.
Also, two master craftsmen was presented exclusive model wristwatch Grande Complications. All were released in six copies: 3 out of pink gold, yellow gold two and a copy made of platinum. Watches are complicated chrononograph fly-back type, perpetual calendar, tourbillon and repeater.
In 2010, Jean Dunand has introduced a new model Palace, soaring tourbillon. The inspiration for the creation of this model were the last such revolutionary structures as the London Crystal Palace or the Eiffel Tower. Power reserve — up to 72 hours. Steel case is equipped with a saphire crystal. The watch has the following functions: hours, minutes, seconds, chronograph, second time zone. The strap is made of crocodile leather. You can buy watches of this model for 400,000 Swiss francs.
Wristwatches Jean Dunand are example of true luxury and style. Concise, highly original and exclusive - all characteristics of the watch brand Jean Dunand, which is firmly in position on top of the watch industry, along with the "giants" producing time of peace.