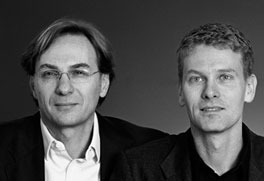 The Jaermann & Stubi watch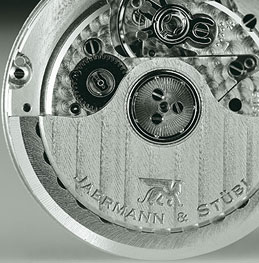 brand designs wrist watches for golfers. The company was founded by Urs Jaermann and Pascal Stubi. In this company Jaermann's passion for golf and Pascal's experience in the field of the watchmaking art were combined.
The company's watchmakers produce unique watches that combine tradition of the watchmaking in 19th century and modern technologies. Every watch is hand made and launched in limited quantity in the city of Jura.
All Jaermann & Stubi watches are equipped with the automatic movement caliber A10, which may be wound up manually, and has a power reserve of 42 hours. This movement has 25 jewels and has a suspension system that provides reliable impact protection of these watches. Watches are equipped with the counter JS02, by which we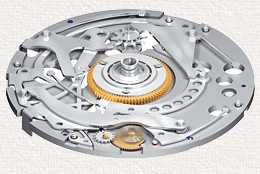 can count the number of strokes taken during a game of golf. A watch case is made of stainless steel, titanium or 18 carat gold, and provides a waterproof at a depth of 100 meters. Straps of are made of high-quality leather or rubber. The inner side of a leather strap is made of synthetic material that absorbs moisture and does not allow a hand to sweat, and protects watches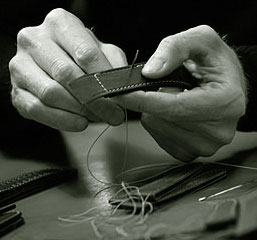 against rusting. The strap is equipped with a folding stainless steel clasp which provides easy donning and doffing of the watch and does not allow a watch to fall from the hand.
The Jaermann & Stubi watch brand and a famous golfer, Severiano Ballesteros, jointly issued a unique watch model of the Seve Ballestors watch. The case of this model was forged out of Severiano Ballesteros' club, with which he played for the championship in 1991.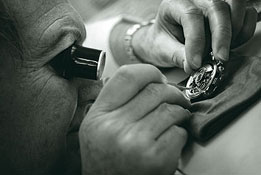 The second version of this model, Seve Ballestors II, was forged out of the clubs that Severiano Ballesteros used in the Spanish Open tournament in 1995. On the blue (Severiano's favorite colour) dial of this watch there are the Arabic numerals and white watch indices. The watch has the following functions: a seconds, minutes, hours and date indication, timer and GMT. The Seve Ballestors II watch was released in quantity of 50 pieces. Each watch is individually numbered.
A Jaermann & Stubi watch is a real dream for golf lovers.