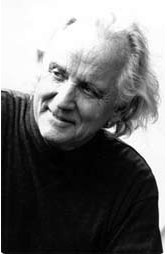 Jacob Jensen is the world-renowned Danish designer having developed more than 500 kinds of products for different companies around the world. And he is a founder of the Jacob Jensen brand.
Jacob Jensen was born in 1926 in Copenhagen. After leaving the school of applied arts in 1952, he received a degree in industrial design.
In 1958 he founded his own design studio named Jacob Jensen Design, and in 1989 his son Timothy Jacob Jensen joined him. Currently, Timothy is the main shareholder, director and chief designer of the Jacob Jensen Design studio.
In 1999, Jacob Jensen was included in the list of "Great Danes", compiled by the Ministry of Foreign Affairs of Denmark – a list of 50 citizens who achieved the greatest fame in the world.
Jacob Jensen features typical laconic expression language of forms. The main components of the Jacob Jensen watches design are minimalism, functionality and clear lines.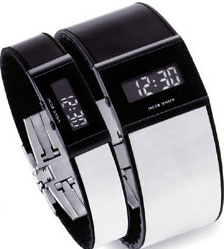 In recent years, Scandinavian design is of particular relevance. The Danish designer skillfully projects the traditions of the ancient Norse culture, with its exaggerated coldness and austerity of the aesthetics of modern times.
A clear illustration of the designer's creative principles is Jacob Jensen watches. The concept of the Jacob Jensen watch house is that watches should be simple, convenient and reliable in use. They are characterized by clear lines and contrasting colors - simple beauty of Scandinavian nature. Watches of this brand is not just stylish but also comfortable and practical.
The Museum of Modern Art of New York included two models from Jacob Jensen in its design collection.
In the manufacture of cases the company uses titanium alloys with cobalt, chromium and vanadium. These alloys are hypoallergenic and characterized by resistance to corrosion. Cases of some models are coated with a lustrous black finish. There are models with gold-plated steel case. The company uses a sapphire crystal and a tempered mineral crystal being both scratch-resistant. Straps for wrist watches are made of different materials: rubber, steel and leather. For some models, instead of the dial, a LCD display with a vertical time indication is used. Watches are outfitted with Swiss quartz movement, what guarantees the Swiss quality.
You can buy Jacob Jensen watches anywhere in the world.
Collections of Jacob Jensen watch brand:
- Jacob Jensen CLASSIC
- Jacob Jensen ICON
- Jacob Jensen ARC
- Jacob Jensen SAPPHIR
- Jacob Jensen CHRONOGRAF
- Jacob Jensen RECTANGULAR
- Jacob Jensen DIMENSION
- Jacob Jensen TITANUM
- Jacob Jensen DIGITAL
- Jacob Jensen SQUARE
- Jacob Jensen ROUND
- Jacob Jensen NEW
- Jacob Jensen CLEAR.