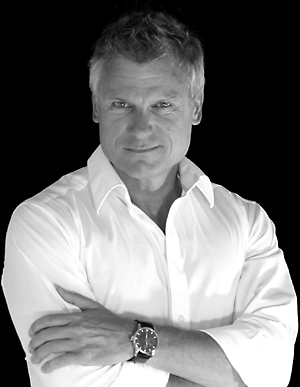 Founder of JB
Gioacchino Joachim Barisch was born in 1959. Collector, researcher and designer of watch manufactory founded his own business in 2002. The company's headquarters are located in Germany.
JB Gioacchino watch company is a young company, which is enthusiastically pursuing the concept of its products. All watch brands are of high quality and very interesting design. In the manufacture of watches JB Gioacchino is using genuine and high quality Swiss movements with the stigma of «Swiss Made».
The collection of watches ESCULAP are really interesting models. The dial of this watch is presented in black, yellow, red and white version and is covered with sapphire crystal. Automatic movement, enclosed in a 41 - millimeter stainless steel case, one can see through the glass on the back cover. Water resistance is up to 165 feet.
The company also presented another collection of original MOON PHASE. In 44 - mm stainless steel case is automatic caliber 7751. In addition to the indicator of the day and month, the watch also features moon phase indicator. The dial is covered with sapphire crystal. The strap is made of leather.
The company also presented a collection of sports watches CHRONO SPORT. 42 - millimeter case of these sports models is made of stainless steel and the dial, which is represented in black, white, dark brown, covered by sapphire crystal.
Despite its short history, the company has managed to get an unshakable position in the watch industry.
To buy watch of brand JB Gioacchino one can contact the officials of the company.