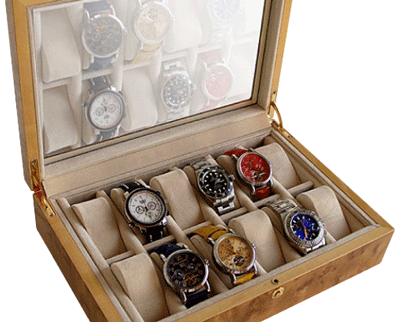 The newly created Insignum company produces wrist watch models with genuine German quality. Together with luxurious watches, the company also produces jewelery and great cases, accompanying the models. The cases can be designed for one model, for 2 models or as mini-handbags for multiple models.
Most watch details are handcrafted. The company produces collections with model lineups, counting 499 pieces. Each piece has a serial number and a brand's "Shining Star" certificate. The brand has produced numerous lines, consisting of both regular watches and super-complicated chronographs, designed for operation in extreme circumstances, for such a short time. A 15-year warranty is issued for the sapphire crystals, used for dials protection.
The "Ocean" line models, executed in classic sports style, represent one-button chronographs, supplied with hour, minute and second, date and the second time zone indication. The model's 45-mm case and the bracelet are made of dull polished stainless steel. The screw-down stainless steel crown has a serrated texture. The watch's movement is provided by a quartz DG3804B caliber movement. The model's hands and hour indexes are covered with luminescent coating. The models' water resistance is 500 metres.
The "Titanos"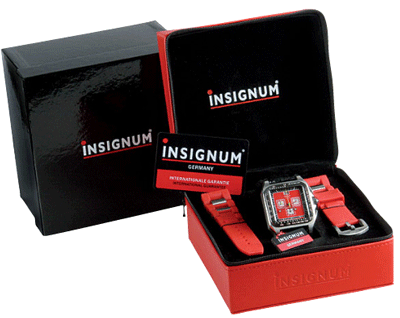 line's models are ideal for underwater sports and deep water diving. The model's serrated crown, its bracelet and 53-mm diameter case are made of stainless steel and covered with black PVD coating. The model is supplied with hour, minute, second, date and second time zone indicators. It is based on a quartz DG3804B caliber movement. The watch's hands and numeric indexes are covered with luminescent coating of yellow, orange, red and white colours. The model's water resistance reaches 2000 metres deep. The watch is also supplied with a helium valve. The model's strap is made of rubber.
The "Tourbillon" model is characterized by traditional classic execution. The watch is designed on the basis of a tourbillon. The guilloche dial has a tourbillon aperture at the "6" numeric index. There's a retrograde minute hand at the "10" position and a 60-second counter at the "2" position. The 43-mm diameter case and the crown are made of rose gold with ion-nickel coating. The model's water resistance is 100 metres. The strap, integrated into the case, is made of natural crocodile leather of brown colour. The model's production is limited by 66 pieces.
The medium price range, the high quality and the limited edition series are indisputable reasons to buy a watch from Insignum and become an owner of a super-sustainable and durable time measuring instrument.