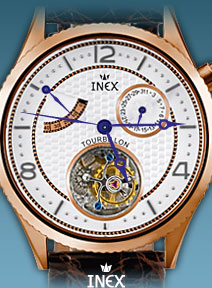 The Swiss Inex watch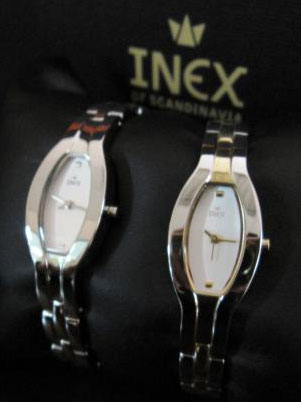 brand's history dates back to 1952, when an independent watchmaker, Henning Stæhr, produced his first watch. The father's business was continued by his son, Bjarne Stæhr. Bjarne Stæhr travelled a lot together with his Norwegian colleague and companion Fritjof Rasmussen, visiting factories and plants, producing wrist watch cases, gearing wheels, accumulators and circuit boards. They gathered information they thought they would need in future for their new "Inex of Scandinavia" brand, piece by piece.
In 1984 Bjarne Stæhr and Fritjof Rasmussen in cooperation with the Swedish "Watch Market" company, specializing in watch production, founded the new Inex of Scandinavia watch company.
The company uses super-durable and high quality materials in its watch production. The models' design is based on severe Scandinavian nature motives. Scandinavian design suggests multifunctionality, readability and high-tech. The company has been guided by an inviolable principle: high quality and affordable prices, since the day of its foundation.
The company has produced a number of collections, which include such luxurious series, as "Primo" and "Club". High quality stainless steel is used in cases and bracelets production. The dials are supplied with sapphire crystals with antireflective coating. The models are based on quartz movements of Swiss production. Their water resistance reaches 100 metres. The watches' dials are a bright embodiment of traditional classics. The dials' colour range varies from gentle beige and pearly-white to dark blue and black colours. Some series consist of models with bezels, incrusted with diamonds. The straps, enclosed to the watches, are made of natural leather.
If you are interested in these perfect and elegant pieces of watchmaking art and you are ignited by a temptation to buy a watch from Inex of Scandinavia, don't keep your desires within compass. Your purchase will be gladdening you with its sustainable movement's continuous operation for long years.