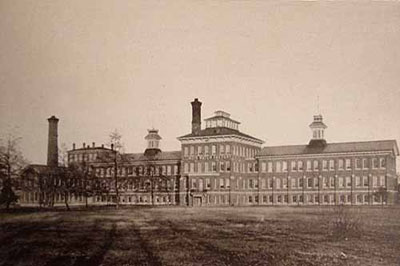 Illinois company was founded in 1870 in Springfield, Illinois. Soon after the company's foundation Mr. Adams visited an Elgin plant and, having given the company's 7 best workers attractive pledges, drew them away to his side. They started producing details for watches assembly in a temporarily rented shop. Later a group of 3 buildings was erected. Mass watches production opened new opportunities for the company. In order to improve his workers' life, the company built a hospital and a school for its workers' children.
The brand's watches, executed in art-deco style, were distinctive for their high quality and sustainability. The watch models were considered inexpensive and affordable for mass-market customers. Illinois watches have peculiar dials with luminous time indicators, applied with paint and brush. For the beginning of the 20th century, the models had flawless image. The watch models had such a great success, that even a famous fantastic novels writer, Edmond Hamilton, bought this watch for himself in 1929 and never parted with it.
The "Chieftan" model is a representative of a cognominal collection, with its design being a bright reflection of art-deco style. Being new, this model was really cheap.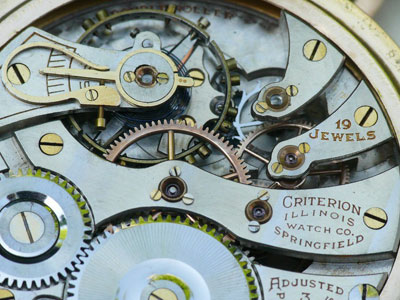 The case was made of low quality stainless steel. The model's bezel and its sides were decorated with art-deco style images. The dial is supplied with a time indication function. The model cost just about 40 dollars.
The "Picadilly" collection differs from the previous ones with the original oval-shaped cases. Gilded steel is used in the women's Picadilly wrist watch cases' production. The case's thickness is 30 mm. The indicators on the dial are applied with luminescent paints, mixed with radium, and have the shape of dots. The watch's hands are made of steel and they are also luminescent. The bezel is incrusted with an art-deco style painting.
The ladies' watch collection is also executed in art-deco style. The watches' cases are made of gilded steel. Feminine decor furnishes the models' bezels and their sides.
Nowadays you can buy an Illinois watch solely at antique shops. Affordable in the beginning of the 20th century, these watches have become a property of the chosen few in the beginning of the 21th century. The company's models adorn the best watch collections of America and Europe. They are not worn in everyday life, but their owners are proud of their possessions.