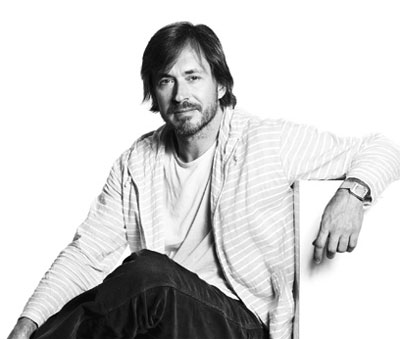 Ikepod company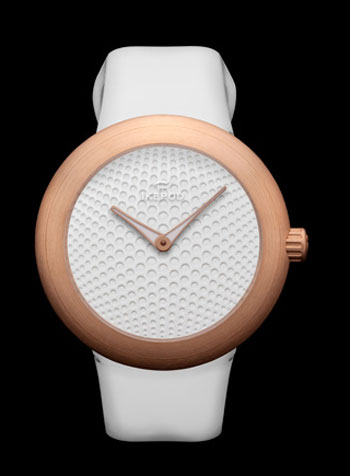 was founded in 1994. It got wide international recognition thanks to the alliance of Marc Newson, a famous Australian designer, and Oliver Ike, a Swiss businessman. The name "Ikepod" descended from the "Ike" last name and Newson's design style, called "Pod".
All Ikepod watch brand's models are produced in limited edition series in Switzerland. Every collection has chronographs in it. All Ikepod watches are mechanical and they all have the status of certified chronometers. In 1995 Ikepod company produced its first collection, called "Seaslug". These watches are equipped with the automatic ETA 2893-2 movements, sapphire crystals, second time zone indicators, natural rubber straps of black, light-green or orange colours or black ballistic material. These watches' dials have black, anthracitic or silver colour. The series has 9999 pieces of every dial colour.
The "Hemipode" collection's cases design is called "monocoque". The watch's case can be opened only from the top with a help of a specific instrument and has a small off-center aperture on the back side. The aperture and the crystal on the case back are sapphire. The strap's fixation to the case is distinctive for its originality. The watch is water resistant up to 50 metres deep.
Ikepod company has produced "Isopode" and "Megapode" certified chronometers. The Isopode model has a monocoque case (the diameter is 39 mm), 12-hour and 30-minute counters, a date indicator, a dial of black or silver colour.
The Megapode model is made for pilots, it has an American-ASA Mission computer, a second time zone indicator, 30-minute and 120hour counters and a titanium monocoque case.
In 2009 Mine Newson, successfully combining austere technical approach with avant-garde, produced the new "Solaris SCB12" collection. These watches are supplied with ceramic cases, 2 dials at the case's front and back sides, 2 independent quartz movements and a durable wickered strap.
The hands and the indicators have luminescent coating. The collection is executed in different colourings: the gold and black, the gold with white, the black-and-white and the black variants.
Ikepod company presented their hour glasses at the BaselWorld 2010 exhibition. These hour glasses seamlessly combine the past with the future.
A Swiss "Lac Investment SA" holding company has purchased "Ikepod Watch Company AG". "Perficio Group" will be governing the watch brand in future.