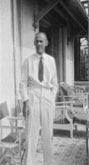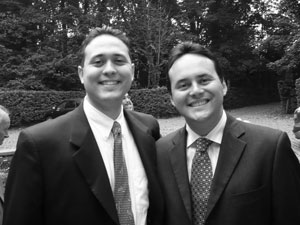 The Chinese Iguzzini watch brand was founded by Federico Iguzzini in 1903. A young energetic Italian, inspired by tales about exotic countries of the East, left his motherland in 1902 and started travelling in search for adventures and new sensations. Later, having settled down in Shanghai (China), Iguzzini saw the true value of the perspectives, one of the world's most rapidly developing cities had opened for him. A year since that time his name became known all over China: the unique, unbeaten for the time watches conquered watchmaking art connoisseurs' hearts and glorified their creator's name. The watch company's activity was frozen during the Japanese-Chinese war, which started in 1937. Iguzzini brand was revived in 2007 by Michel brothers (Stephane and Lander Michel). Stephane heard Iguzzini company's story during his trip to Shanghai. Inspired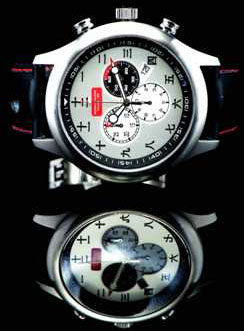 by the watch brand's history and being not indifferent to the watchmaking art, he and his brother decided to resume the Chinese timepieces production. The young dreamers gave the Italian businessman's "project" a second wind. The new page of Iguzzini's history can be entitled "Returning through inspiration" and the company's rebirth with its initial name is a tribute to its founder. In 2007 the watch brand was officially registered. In 2009 the first watch series was launched. The company's products are characterized with innovative design, they are made of high quality materials. All Iguzzini watches are equipped with Swiss ETA or Soprod movements. The assembly process takes place at the company's manufactures, situated in Hong Kong. The company has managed to take a firm place in the watchmaking market for a couple of years of its existence. Iguzzini timepieces are specified with their complicated technical specifications. Nowadays the company is working on a watch model with the second time zone indicator. The brothers are planning to produce a tourbillon watch in the nearest future.
The company's produce is presented by the following lines: "Civilizations Line", "Spiritual Line", "Passion Line", "Intercepteur Aviator", "Space Explorer Line", "Black Line", "Independencia", "Dream Watches". All Iguzzini collections are produced in limited edition.
The company's collections reflect the brothers' passion for the world's different cultures and mystery. The watches' dials are "decorated" with hieroglyphs, mysterious signs and symbols.
The innovative wrist watch production technologies and the craftsmanship of the Chinese watchmakers professional team provided Iguzzini "a place in the sun" in the world watchmaking market.